Let's face it! We all get terrified about viruses while surfing on the internet. But is there any option to surf safely? Thankfully, yes! There are thousands of antivirus software that you can install on your computer to avoid virus attacks.
Before going to know about the rescue, let's know about viruses and antivirus. No, it's not the virus that causes you Influenza. But both are equally dangerous. A computer virus is malicious software that replicates by copying to other software without the user's consent. It can steal passwords or data, corrupt files, spam email contacts, etc. 
Antivirus works against the viruses. It scans, detects and destroys them. Not only viruses, but it also protects your computer from other different malware like worms, spyware, botnets, rootkits, keyloggers, etc.
Here are the top 10 antivirus software of our recommendation and get the best antivirus to stay safe from malware attacks.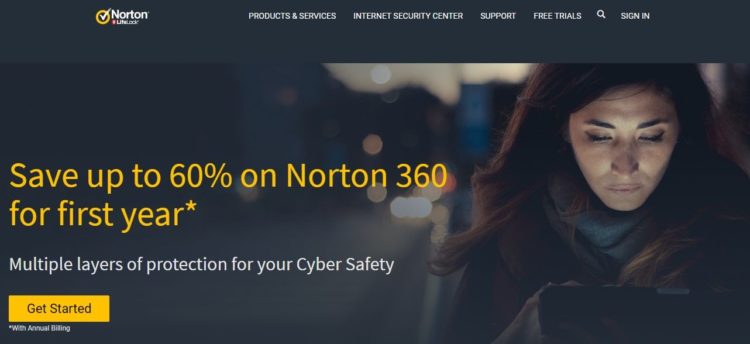 Norton is number 1 on the list for its full package of protection for the computer. It provides multiple layers of defense against viruses and malware. It blocks brand new malware too.
The protection includes-
Intrusion prevention system,
Behavioral protection,
Antivirus and advanced machine learning,
Proactive exploit protection,
Reputation protection,
Power eraser, etc.
Norton has three types of tools to scan, clean and protect the computer. There are many versions available. It is for Windows computers only. Norton 360 standard costs $79.99 for 1year and 1 device. It offers 1 month of free trials and 60 days of a money-back guarantee.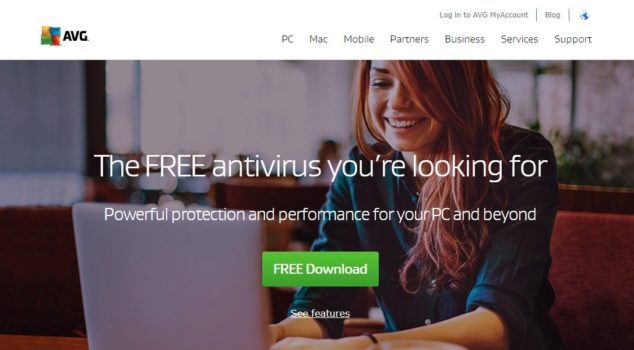 AVG is another great option to get fully protected. The simple design of this software has a low impact on system resources. It detects and removes viruses as well as protects the personal files and photos.
AVG is special for its protection against malicious websites and phishing scams. The other services include-
Computer protection
Web and email protection
Hacker attack protection
Privacy protection
Payments protection
Mobile security
AVG is for Windows, Mac OS, and Android. It costs $89.99/year. It has a free trial option available. It also offers 30 days money-back guarantee.
The best part is AVG protects all the devices as you wish. One subscription is enough for that.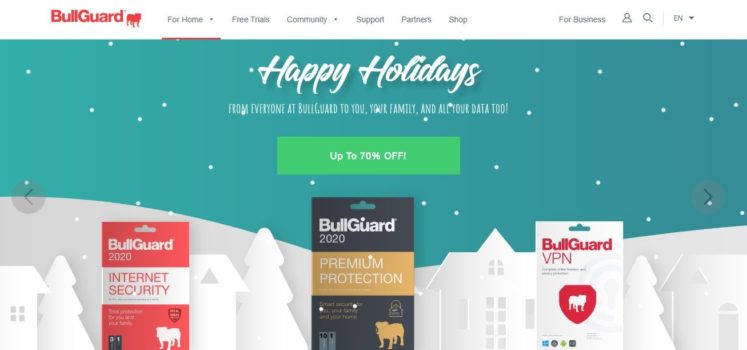 Bullguard antivirus is a triple-layered Anti-Malware protection coupled with advanced machine learning. It provides the toughest protection against viruses and malware. The powerful protection makes you safe from phishing attempts and Trojan designs to steal banking information.
The features of this software are-
Advanced machine learning for threat detection
Antivirus
Next-gen Anti-Malware
Game booster
Vulnerability scanner.
It is available for Windows, Mac OS, and Android. The antivirus costs $29.99 for 1 year 1 PC. It also offers 30 days money-back guarantee and 15 days free trial.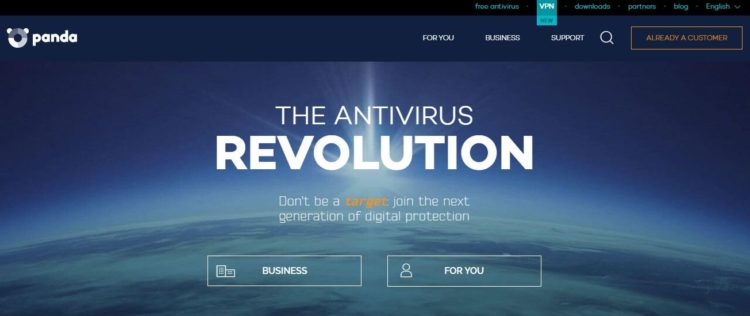 Panda Security is one of the leading antivirus software in the industry. It is simple yet loaded with many advanced features. It gives real-time protection from viruses and unknown malware as ransomware. Panda security works from the cloud so it is extremely light.
The other features include-
Url and web filtering with behavioral analysis protection 
Maximum and fast protection against the latest viruses. 
'Install and forget' solution. 
Continuous monitoring. 
APTs and file-less attack detection.
Panda Security offers four different types of plans with the 30-days trial. Panda dome essential costs $26.24/year with a 25% discount. It is available for Windows, Android, and macOS.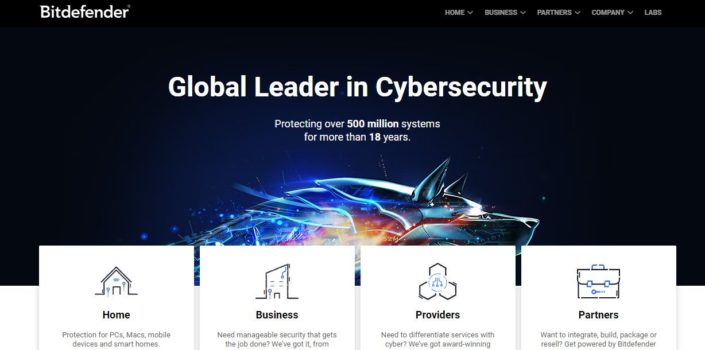 Bitdefender is another powerful antivirus that protects existing as well as new e-threats. It checks all the new devices you connect with the computer. Since it is super light, it does not slow down the computer.
Some of the cool features of Bitdefender are-
Ransomware protection
Remote firewall access
Malware protection
Rootkit protection
Real-time virus scanning
Webcam filter
Bitdefender has a free version available but for Windows only. However, macOS and Android can use the paid version. It costs $24.99 per year per device. You can select any package according to your requirements.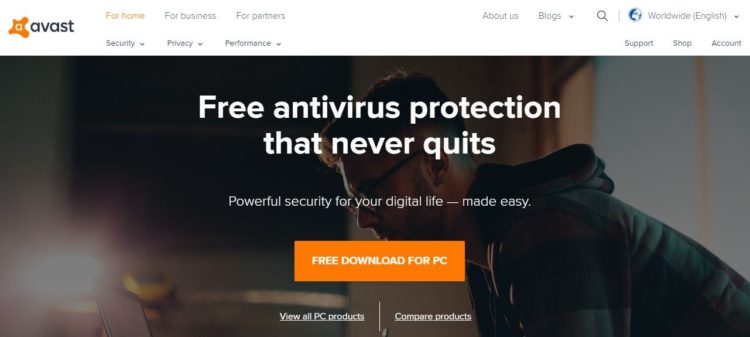 Avast is widely used antivirus tool since the free version provides incredible protection against viruses, ransomware, spyware, zero-day threats and more. It not only searches the new viruses but also detects all the malicious browser add-ons, network problems, unprotected documents, and weak passwords.
The other services include-
Manual virus scanning
Auto virus scanning
Antispyware
Email protection
Anti worm, Anti trojan, and Anti rootkits
USB virus scanning
The free version of avast is so potent that you'll not feel the necessity to buy the paid version. It will cost $69.99 per year for windows. Avast is Available for Windows, macOS, Android, and iOS.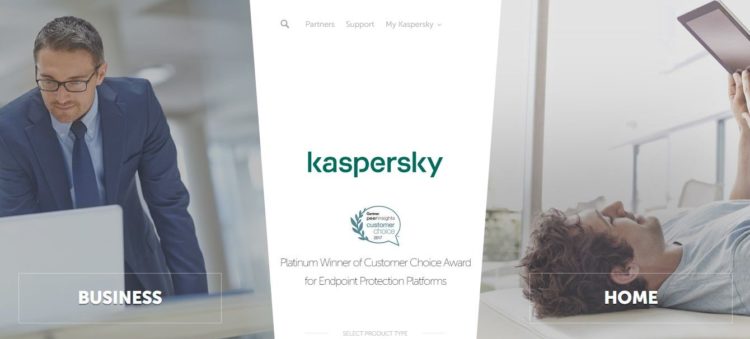 Kaspersky lab ensures your cybersecurity by protecting the computer from common viruses to zero-day attacks. What makes it extraordinary is a deep threat intelligence and dynamic security system. It detects phishing programs and active viruses.
Its other features are-
Real-time antivirus
Scheduled scanning
Anti-phishing
Email protection
Online banking security
Parental control
Users of Windows, macOS, Android, and iOS can use this antivirus. You need to pay $59.99 per year for the paid version with 30 days money-back guarantee. The free version is also available and it is enough for basic protection.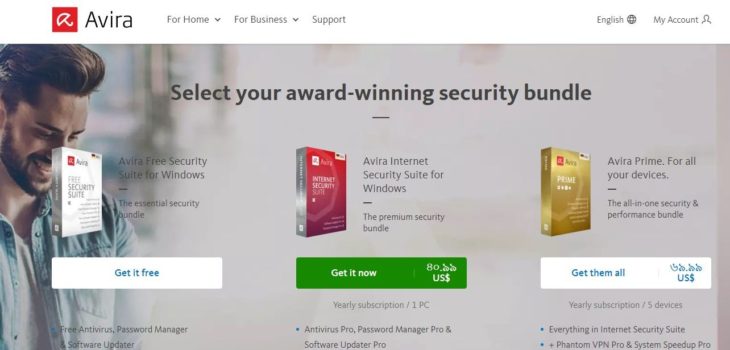 Avira antivirus claims to protect your computer from billions of ransomware, Trojans, worms, viruses and other cyber threats. The Protection Cloud Technology is super quick to detect viruses and phishing files.
Check the list of what it does for you-
Repairs infected files 
Blocks infected sites
Prevents phishing attacks
Scans USB devices 
Scans email files
Browsing safety and online shopping safety. 
Avira free version is available for Windows, macOS, Android, and iOS. The free version is not so different from the premium one. However, You can buy the premium version by paying $31.99 per year for 1 PC.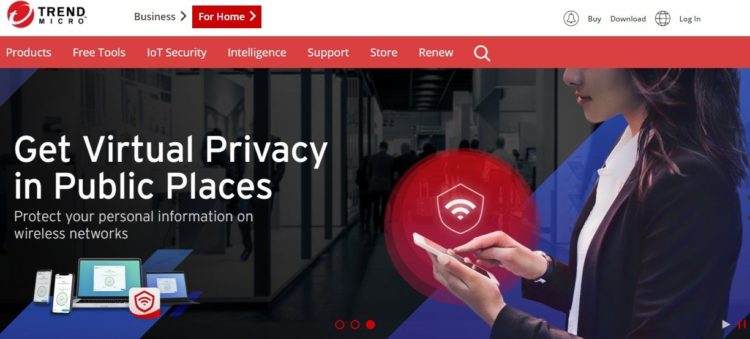 Trend Micro helps you to enjoy digital life safely without caring for viruses, spyware, and cybercriminals to take the data hostage. It stops you from downloading all malicious files and accessing phishing websites. In a word, it makes your every click safe.
Additional protections include-
Hidden malware checking
Multi-layered Ransom ware protection
USB virus scanning
Safeguard against email scams
Secures privacy on social media
Trend Micro is available for Windows, macOS, Android, and iOS. You can use it for free too. The one-year subscription costs you $29.95 for Windows.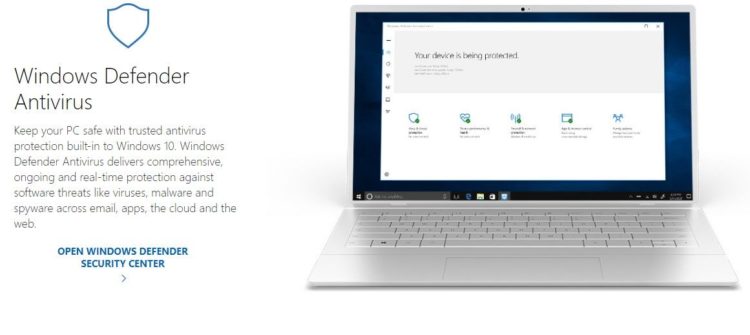 Windows Defender is a default anti-malware tool for Windows 8.1 and 10 developed by Microsoft. It detects and effectively removes all the online threats you may face.
This antivirus is fully capable of protecting your computer from all the known and unknown viruses and malware. It is no less than other paid antivirus software.
Its key features include-
Real-time antivirus
Auto virus scanning
Antispyware
Anti-phishing for IE and Edge browsers
Parental control.
As the name suggests, windows defender is for Windows users only. It is completely free and comes in pre-installation. You can rely on it for safe online browsing.
It is always wise to give a second thought while downloading or paying for antivirus software. We hope this list will help you to choose the best antivirus for your computer.