Do you want to be a professional YouTuber or movie maker? Are you looking for the best screen capture software free? Don't worry. Here in this content, I am going to share about the top 10 best screen video recorders. I experienced a lot of tools and found the best suit for me. If you want to know about the best screencast tool, just go through the content up to bottom and hopefully you will get your best one.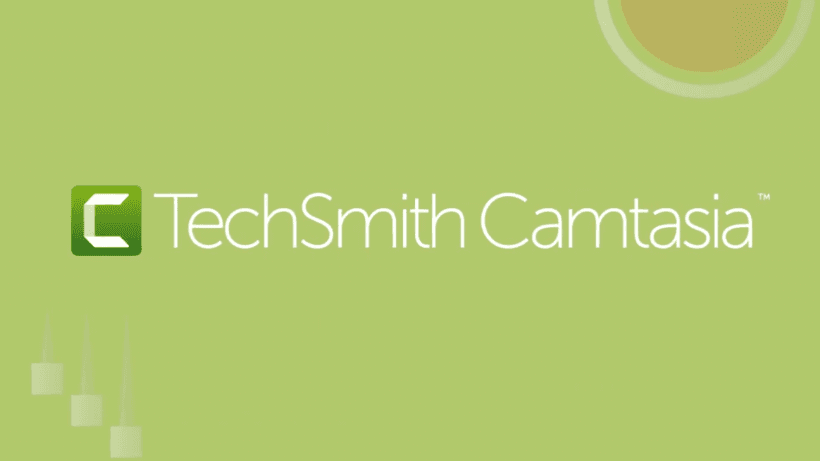 Camtasia is the best and number one screen recording software for creating high-quality videos. It is not only a screen recorder but also a video editor too for Windows and Mac. It allows you to record and create a professional video with zero knowledge. You can use drag and drop to add text, transitions, effects, and more for professionalism.
Besides, Camtasia works for recording computer screen–websites, software, video calls, or PowerPoint presentations, and instant sharing option to YouTube, Vimeo, and other social media. Also, if you have a big budget, feel free & do everything with Camtasia.
Pros
Rich library of royalty-free music and sound effects
Titles, annotations, zoom, pan, and animations and callouts for grabbing the attention
Quizzes and interactivity to boost and measure learning score
Transitions to improve the flow of your videos
Cons
Have specific colors
Actual video editing – is very limited in Camtasia.
No free upgradations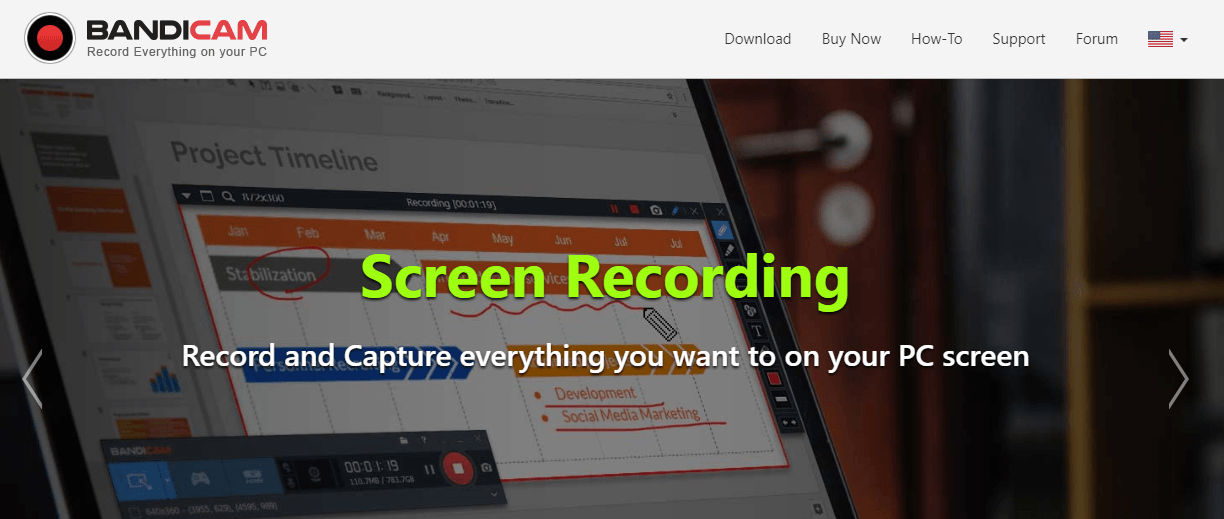 Bandicam is the topnotch screen capture software that is all in one solution to record everything on your PC. It will make high-quality videos with high compressions ratio for your tutorials, demonstrations, and webcams. Then you will be able to save it as video files (AVI, MP4) or image files. Also, it is used for recording various 2D/3D games with 4K UHD videos and capturing up to 144 FPS videos. And the other excellent purpose of Bandicam is to support external video devices such as a webcam, Xbox/PlayStation, smartphone, IPTV, etc.
Pros
Simultaneous webcam overlay while recording
Daily/weekly scheduled Recording
Chroma Key for Webcam Overlay
Real-time Drawing &Outline, Mouse Effects
Both audio and your voice system at the same time
4K Ultra HD video up to 3840×2160
Lifetime guarantee on the license & over 24 hours without stopping
Cons
Sometimes drop in frame rate when you export videos
The free version has limited time to use
Occasional split audio issue
Need to be a quick Screen Cap

OBS lets you record and capture any custom-sized screen on your laptop for commercial and non-commercial use. It is open-source software for video recording and live streaming. So, without paying, you will proceed screen video and start streaming quickly and easily on Windows, Mac, or Linux.
OBS works with multiple sources and mix for seamless broadcasting that makes you online broadcast stand out. Furthermore, it is an amazing and flexible tool for capturing and mixing real-time audio/video with unlimited dynamic scenes.
Pros
Free, open-source and cross-platform with 20 functional plugins
instinctive audio mixer & multiple video sources filters
Powerful configuration option & streamlined settings panel
Multiple themes, Chroma keying, masking, and color correction
Studio Mode for broadcasting
Cons
Difficult to use the more advanced functions
Sometimes CPU overload error
The interface can be a bit of a pain to use
Set-up takes a long process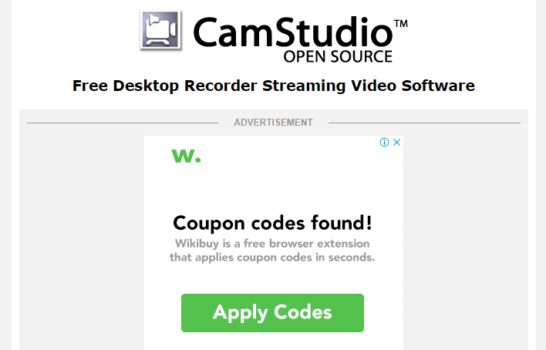 CamStudio is open-source screencasting software for creating screen videos. It allows you to make webcam movies from picture-to-picture. This software is available for an AVI format but can convert the file into Flash Video.
Besides, CamStudio has a unique video annotation feature that enhances your videos more professional. Its own Lossless Codec for crystal clear results that are more likely to Microsoft Video 1.
Pros
Advanced annotation tool for title, heading, text effect
Free, open-source and top screencasting software
The customized cursor for swipe
Both microphone and the system speakers to record voice
Video and audio synchronization for professional uses
Cons
Only AVI & SWF format
Cost more CPU resource
No unwanted ads, but installer contains malware and harmful viruses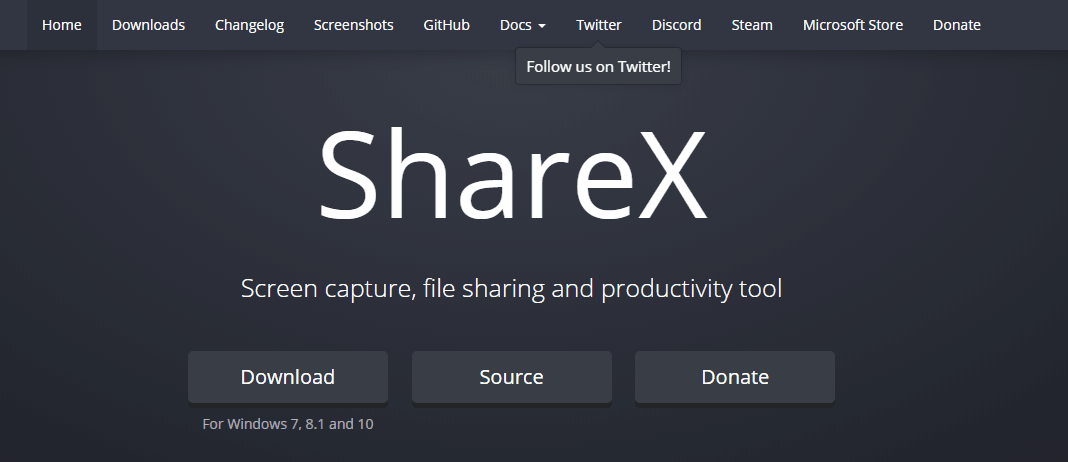 ShareX is a free and open-source screen recorder that captures full screen or partial screenshots of your Laptop. It is also a file sharing and productivity tool over 11 years of active development. So, ShareX is trustworthy and lightweight without boring advertisements.
For sharing options, it is a fantastic time-saver! You can upload your recorded video to a remote host FTP or URL. ShareX works with ShareX image editor for effects and watermarks.
Pros
The best alternative to Windows' Snipping Tool
Supports Scan QR code for capturing
Record video using mpeg
Hot-key specific settings to interact with the interface
Over 80 destination supported to share your video online
Annotation tools, Region capture, Customizable workflows enhance your video superbly.
Cons
No game capturing or recording
Unappealing interface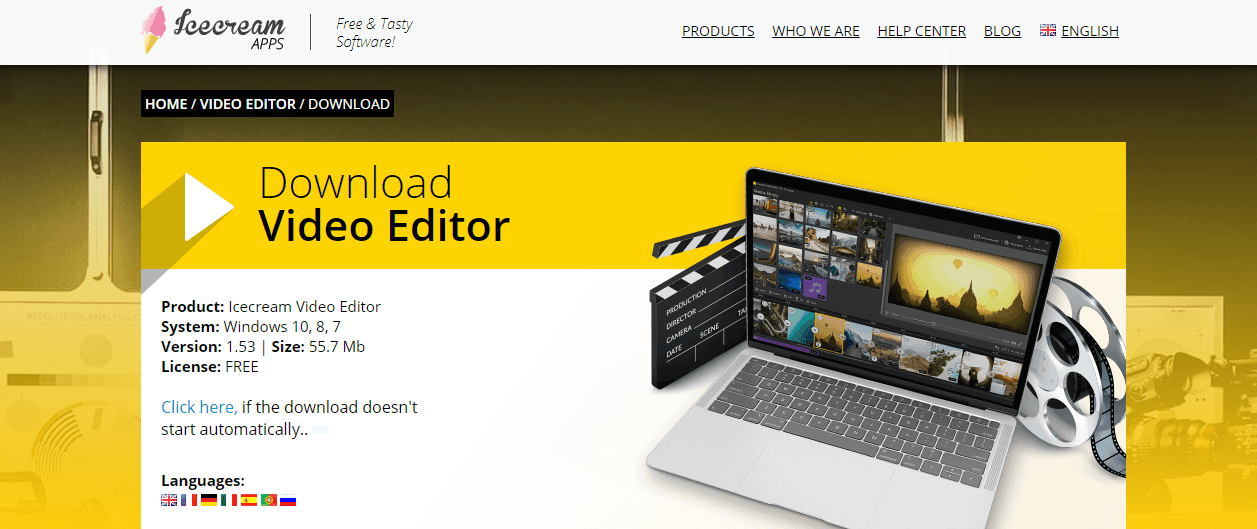 Icecream is a free screen recording software that is easy-to-use for recording any corner of your screen. It is a very elegant and user-friendly software to take screenshots and make videos for apps, and games, tutorials, webinars, live streams, Skype calls, and more.
Icecream has to annotate text, arrows, and shapes, Zoom In-Out features for more professional video with adding your own company logo. And, in this software, you will able to share your recorded video directly to YouTube, Dropbox, and Google Drive. So, lead a hassle-free life and capture your every single moment.
Pros
Trim recordings any time
Convert format of the recorded videos always allowed
Scheduled screen recording
Hotkeys for controlling your free screen recorder
Microphone and system audio sounds settings
Cons
Have watermark, WEBM, time limitation for free use
Hotkeys are something confusing.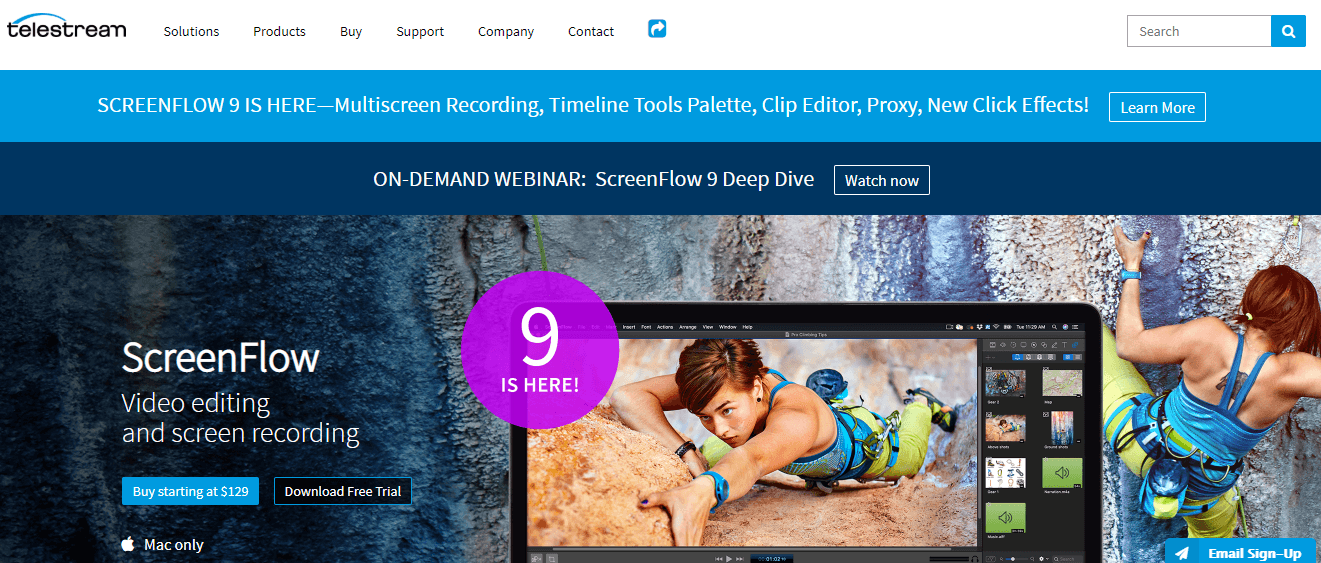 ScreenFlow is a video editing and screen recording from the company, Telestream. It is a cost-effective and flexible alternative to the other screen-casting software to create multiple screens at once.
Making home movies to professional videos with ScreenFlow intuitive UI is now superb and handy. Create amazing content in minutes, and share the video with the online platform. Its radar click effects provide perfect click customization. Besides, ScreenFlow has major Performance Enhancements to make sure the best user experiences.
Pros
Highest Quality Recording
Built-in over 500,000 unique Stock Media Library to music to your videos
Powerful Video Editing Tools with Intuitive UI for creating amazing content in minutes.
Professional Animations & Motions Graphics for graphics, titles, and logos
Streamlined Media Management, ADA compliant soft captions supported
ProRes, MP4 Encoding & More presets for getting things done
Cons
No free upgrade service available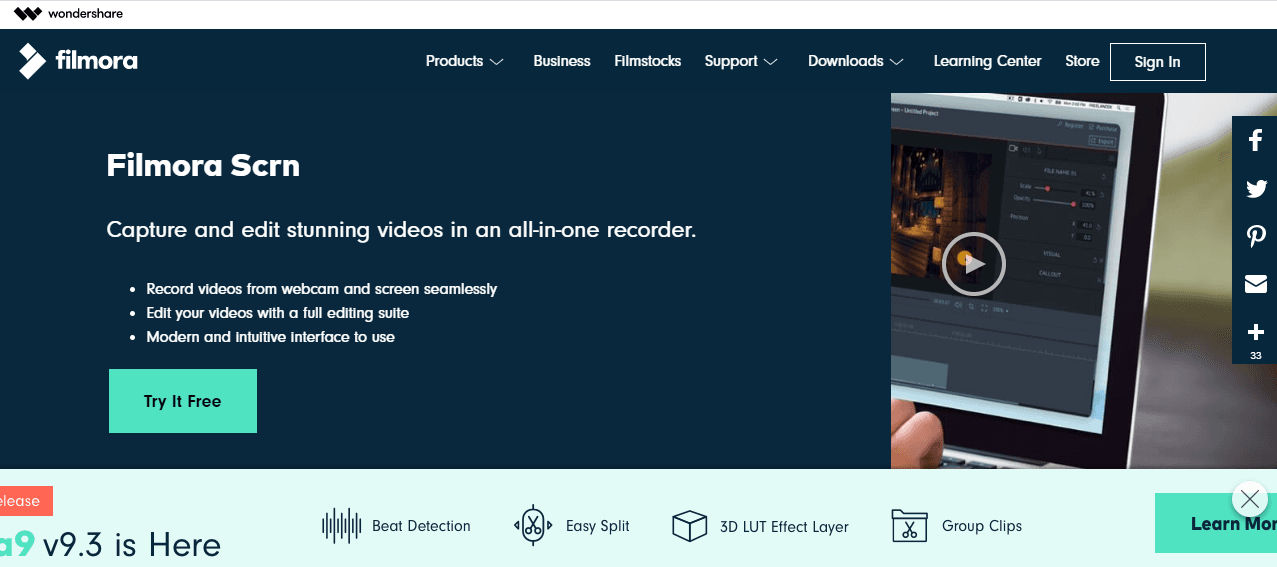 Want a stable and smooth screen recording experience!
PhilomoraScran is the best choice for millions of people like teachers, artists, students, and business people. The working environment of the software is comfortable for beginners to learn, but it is possible to do many things.
FilmoraScrn is also a powerful tool to edit your captured videos in a whole new way that is available for both Windows and Mac. It offers to connect two devices instinctively at the same time. Precisely, it is the best tool to capture your whole PC screen.
Pros
Changeable Cursor for smooth toggling between screens
FPS (15-120) for recording fast-paced games (Up to 60 fps for Mac)
Import over 50 File Formats, PIP (Picture in Picture) to create interactive videos
Annotations to enhance the learning experience
Full Editing Suite for professional users
Custom Recording Field able to export your file to MP4, MOV, GIF, and other formats.
Cons
Not a touch-friendly interface.
Only allow one clip at a time.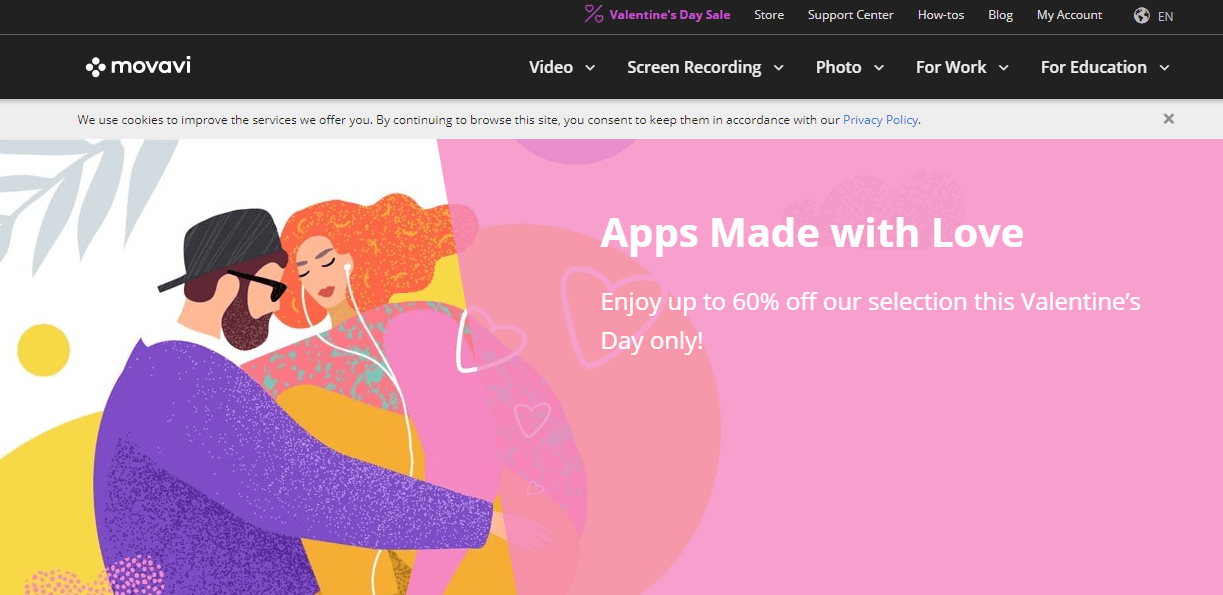 Movavi is a screen-casting tool to take screenshots of anything of your computer screen and make screen videos for seeking the attention of your target audience. It records sound from both webcam and microphone. So, you can get original voices with your captured videos. Then, it provides you various sharing options in a second to YouTube, Facebook, Google Drive, and also to your colleagues and friends.
Besides, Movavi is a simple tool but has powerful features to make videos for professional purposes. So, it doesn't let you go out for other software.
Pros
Interactive and user-friendly environment
Schedule Recording for capturing perfect moments
Grabbing separate streams simultaneously or separately
Mouse Effects, Keystrokes, Personalize Shortcuts for working fast
SuperSpeed Tool for instant video files converting and sharing
Cons
Free Minor Updates
Does not allow capturing of copyright audio and video streams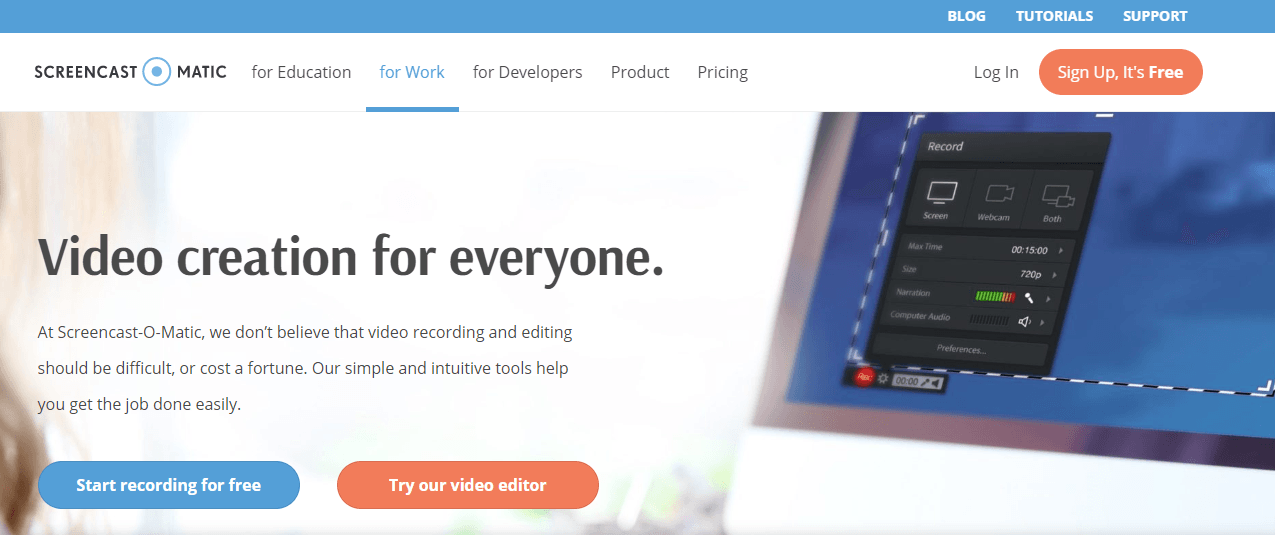 If you are finding a simple and intuitive tool to capture any area of your screen, Screencast-O-Matic is here for you. It provides a one-button recording feature that is available on Windows, Mac and iOS, Android, and Chromebook.
Screencast-O-Matic is a lightweight program to add audio narration or video from your webcam. It works for the versatile areas of recording class lectures, tutorials, demos, social media, games, and more! It has recently launched a free app for smartphone users to help screen capture and create high-quality videos.
Pros
Expanded Music Library for your recording
Add and size your webcam for picture-in-picture effect (Extra options with Deluxe)
Automated and interactive captioning for accessibility
Pan and zoom to focus the most prominent screen
Script editor to import scripts for perfectly-timed recording
Screenshot Tool for taking quick screenshots
Extensive suite of video editing tools
Cons
The free version has lacking & watermarks
Yellow circle generated around the mouse cursor can be annoying
The software doesn't have that many extra features
What I use
When I first developed a tutorial video for my YouTube channel, I used the Ice Cream tool to capture my PowerPoint Slideshow. I can remember, it provided watermarks on my videos that worried me as I use the free trial. Then I tasted lots of screen recorders, but couldn't fix myself at a place. After some months, I have found my tool that is Camtasia. It's really taken my time to color my journey.
However, now I am using different tools to suit my needs. Each tool has some good things to do. So, don't trust me, explore everything, and taste of that, then choose a perfect tool for you.
In conclusion, if you start your journey from CPS's Top 10 Best Screen Recording Tool, won't it worth consuming?