Many of us create YouTube channel, but we don't customize the channel or even we don't know how to decorate YouTube channel. Result? We don't get desired number of viewers.
If you can customize YouTube channel professionally, within few weeks, you also can generate 100 thousands views in every video. Your videos will go viral. So, it is necessary to setup YouTube channel gorgeously.
Let's go ahead and organize your YouTube channel.
Step-1: Firstly add a channel Icon which is almost like profile picture of Facebook. You should also add channel art which is actually like LinkedIn banner image. Follow the below snapshot. While you will click on channel icon pen, a new dialogue box will appear. Click 'Edit' here.


Step-2: Upload photo field will appear and click on upload. Select an icon or image for channel icon. If you know Photoshop or Illustrator, create your own channel icon. You can also use other images. Image size can be 800 X 800 pixels.
Once it is uploaded, click on 'Done'. If your image dimension is more or less than 800 X 800 pixels, you have to adjust manually.
Finally, reload the page. You will see the icon. If you cannot see, please wait a few minutes.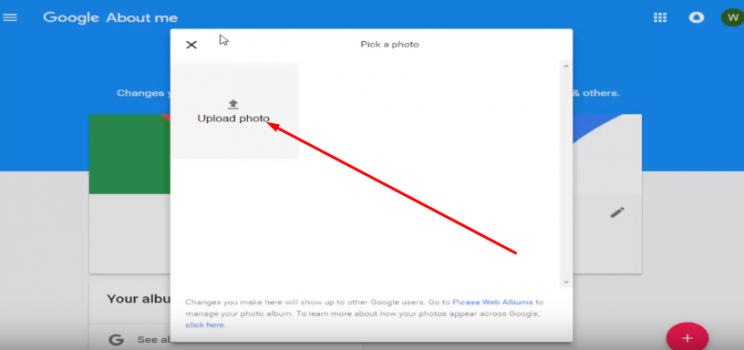 Step-3: Now add a Channel art. The dimension of YouTube channel art should be 2560 X 1440 pixels for the best fit. You can use free image for channel art from Gallery.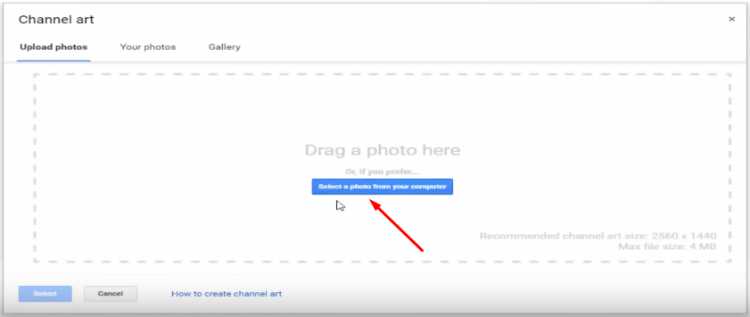 Step-4: For having YouTube menu bar, click on Gear icon, slide-on of Layout, and save it. Thus you will get the YouTube menu-bar.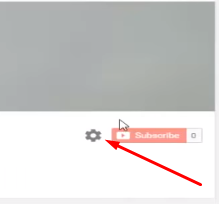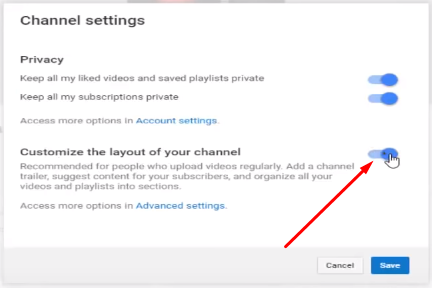 Step-5: Now let's add social media links on the right side of channel art. It'll look like the below image.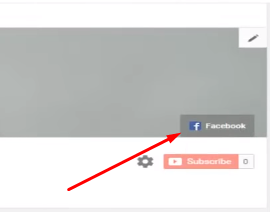 To add links, go to 'About' from the menu-bar. Click on 'Links' and provide 'Url' of social media or website links and hit 'Done'.
For adding more links, click on 'Add'. Follow the below snapshot.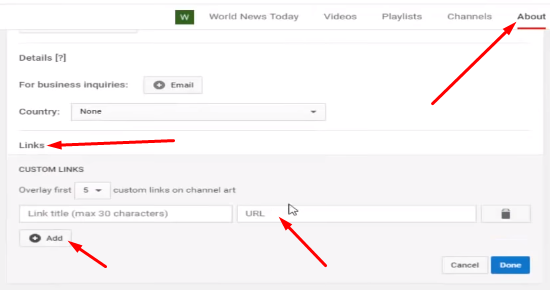 Step-6: Now upload video. But, if you cannot see the video in 'Home Page', don't worry. You have to add section.
To do that, go to 'Home Page' and click on 'Add a Section'. Then click on 'Select Content' and choose anyone from the list, such as Popular video, Latest video, Playlist, etc. At last, hit 'Done' and refresh the browser. You can see your videos.
You can select then 'Vertical' or 'Horizontal' layout for perfectly video list display.
Step-7: If you want to add "Subscribe icon" on right-bottom corner of every video when they will be played, you can do it.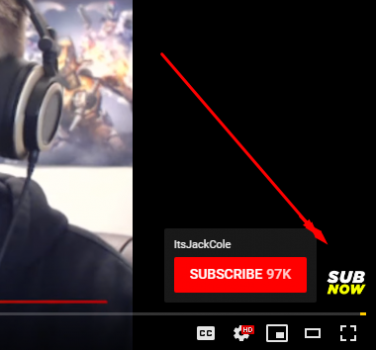 So, go to My Channel. Then click on Video Manager => Channel => Branding and finally add a Watermark. Upload here any image. You can add image which contains Subscribe Request. From the options, select the "Entire Video" so that your subscribe icon can be shown from first minute to the end. And hit 'Done'.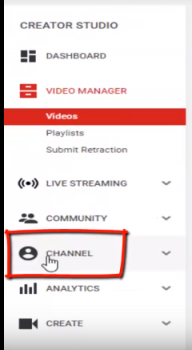 Step-8: To add YouTube channel trailer, click on 'Home' and then 'For New Visitors'. Now select the video that will be automatically played and Save it.
Now when the new visitors will come to your channel, they can watch the video. Here you can add a informative video about your channel purposes or any other instruction.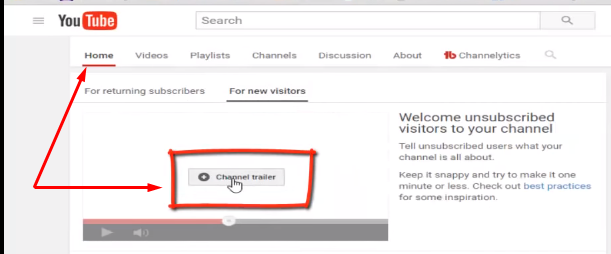 However, in this way you can do YouTube channel customization greatly. It will increase aesthetic of your channel home page and you will get more views and subscribes. It will also help to boost YouTube SEO.
I think now you have understood well about channel customization and can organize your channel DIY.