No matter you use computer or mobile device to log in to Facebook. This content will teach you how you can log in your already created Facebook account. To log in Facebook and browse it, you must have an already opened account and then you can log in it. However, head over this step by step article and successfully log into Face book profile.
Using a Computer
Open up a browser. Any web browser you can open to log in for fb, such as Google Chrome, Mozilla Firefox, Safari, or Opera. I'm using Mozilla Firefox. Now, in the address bar, write Facebook Homepage address. For example, https://www.facebook.com .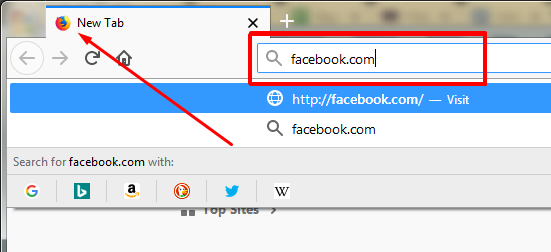 And hit Enter key from your keyboard. You will see a page same as the following snapshot below.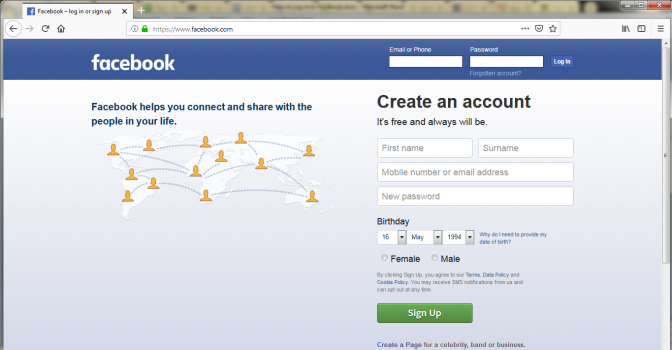 2. In this stage, you have put e-mail, password, and hit on 'Log In' button.
Enter E-mail that you used while opening Facebook account.
Enter Password that you set while opening Facebook profile.
Click on Log In button.
Follow as the below screenshot directs you.

3. If you put right email and password, your Facebook profile will be logged in successfully and you will see Facebook interface like the following image below.

Using a Mobile Phone
If you are a mobile user and want to use Facebook from mobile, then follow the below steps to logging in on Facebook-If you try to browse Facebook using mobile device, you can also use different web browsers in the same way as it is in the computer device. But, if you want to use your Facebook profile in Facebook App, then you have to download Facebook App. If you use Android mobile, then go to Google Play Store or if you use iPhone, then go to iPhone App Store to download FB App.
Install Facebook app in your phone and open it.
Here, you have to put e-mail or mobile number that you have used for opening account in Facebook.
Enter password that you have selected during creating Facebook profile.
Tap "Log In" and get logged in with Facebook profile.
Thanks for reading this content. I think it has helped you much.