Images contribute to the well-being of our work; these are not only accessories but also essential items. People probably won't look at your work if you have no related image of your work. To make your work more eye-catching, you can use high-quality stock images. Sometimes downloading images from Google can be risky.
So, you can look at alternate copyright-free safe options. Now the problem is that they tend to be very expensive.
"The person who associated a work with this deed has dedicated the work to the public domain by waiving all of his or her rights to the work worldwide under copyright law, including all related and neighboring rights, to the extent allowed by law." — CreativeCommons.org.
Here are some of the best sources for copyright-free images. You can use on your website or use it in your social media marketing without any cost or inconvenience.
Unsplash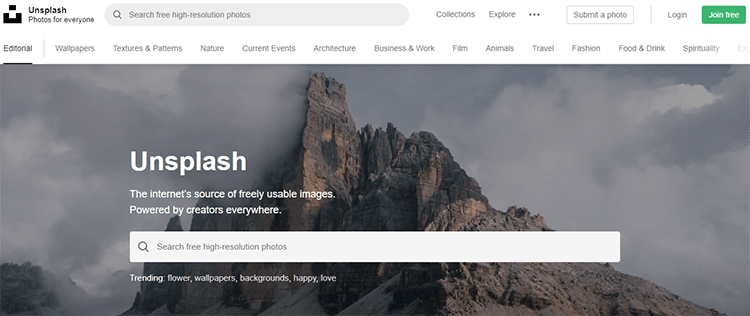 Unsplash has a huge collection of free high-resolution images and has become one of the best sources for stock images. It is massive, and it's one of the best places to get visibility into your work. All photos are published free under the Creative Commons license.
Most stock images of this website are free for personal and commercial use. All images are provided by skilled photographers. So, anyone can select this website and use royalty-free images without spending money.
Pexels

Pexels is one of the best platforms to get free images, and this platform is considerably useful for all who work in the arena of digital marketing. The quality and variety of photos available in Pixels are excellent. It allows others to network and share photos.
They encourage users to be creative and have fun with photos, and the virtues are always spontaneous. The layout and navigation are excellent and easy to use.
As per Pexels, we help millions of graphic and web designers, writers, artists, programmers, and other creators to get access to beautiful photos that they can use free and it empowers them to create amazing web products, designs, stories, websites, apps, art, and other works. We call it: "Empowering Creators"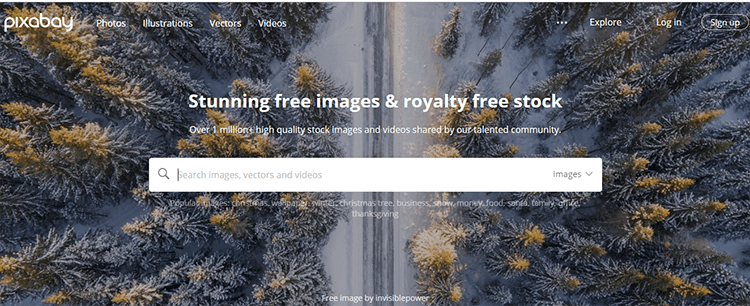 Pixabay is a remarkable community of creative for sharing copyright-free images. All content are published under Creative Commons, which makes it safe to use for commercial purposes without requiring their permission or credit. This platform manages the image category very nicely. So that users can easily select images as they want.
This website collected more than a million public domain images. There is a large number of copyright-free images contributed by skilled photographers.       
Grastisography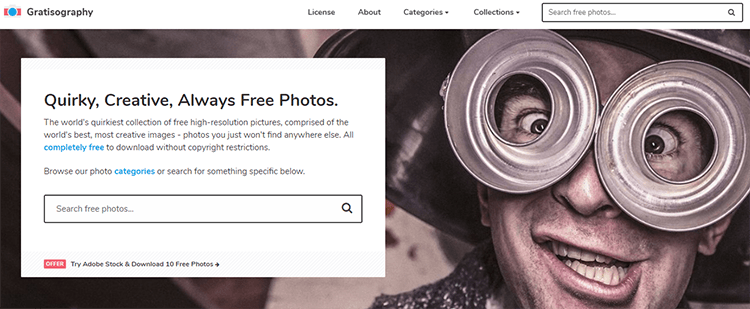 It is an excellent platform to get premium quality images. This website is one of the best stock photo sites, also provides 100% free images for users without any attribution required. Another great thing about this website is its licensing terms.
All pictures are captured by Ryan, and new excellent pictures are added weekly with free of copyright restraints. They are proud of themselves for being the "world's quirkiest collection of high-end free stock images."
Stocksnap

StockSnap.io offers an excellent and vast library of free stock imagery. With hundreds of high-quality photos added weekly, StockSnap isn't an irregular photography outlet. Every single image in here is free to use. It proudly claims that it's "not your typical crappy stock photo site.
"High quality and high-resolution images free from all copyright restrictions under CCO law with no attribution required. So, anyone can use their photos, illustrations, for personal use or commercial use.
Burst (by Shopify)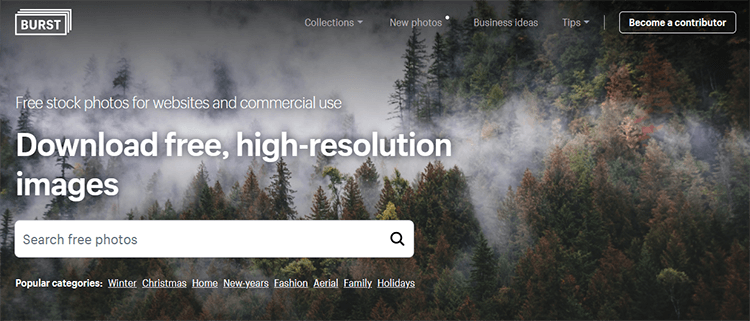 Burst is a free stock photo platform for entrepreneurs by Shopify. This site is owned by Shopify, a global e-commerce company, they continuously add new images from a global community of photographers. The images are royalty-free, and people do not have to pay any cost for downloading the photo from this site.
This website has a brilliant selection of high-quality, high-resolution photos. Also, this website is best for excellent and creative images.
Life of pix

Life of pix offers high-resolution photos, with no copyright restriction. Anyone from anywhere can download and share photos easily and there is no need to pay any cost. This website is another member of Creative Commons Zero (CCO).
Life of pix has striking nature photography of the world's most stunning and beautiful places. This site released new photos every week and contributed by a talented community of photographers.

It is and has been for a long time, one of the greatest image libraries on the internet with over 3 million high-end public domain photos alone. They have an extensive library of top-notch quality public domain photos. Probably this is the best name in photo sharing.
This website has a section for which users have to pay for the image. Anyone can use Flickr to get free pictures that can be used on any commercial website without fear of being sued for copyright violation.
Freerange

It is a great place for entrepreneurs, designers, academics, and researchers. Once you complete a free registration method, you will get entrance to high-resolution photos. This website permits using these images for commercial or personal projects.
It has a searchable database of free stock images and illustrations. They believe that free photos should be good high-quality photos and should be available to everyone.
Negative space

This is a great platform to get copyright-free images. They offer free photos for both commercial and personal works. Negative space is a community of photographers who want to share their work.
The site is easy to use and even allows you to search for images by color or simply select from one of their categories. The images can be used based on the Creative Commons CC license.
Using Google Images seems to a simple way, but it is not a better option for digital marketing. You cannot use pictures from Google images directly without checking if they are copyrighted or not. So, you can get royalty-free images from these most popular resources. Anyone can download or use photos without cost or royalty issues.