Ema
Overweight lead us to lots of health problems including heart disease, hypertension, liver disease, etc. It is now as alarming as many other great international issues. Overweight is getting an epidemic form in Western parts, especially in rich countries where people consume too much fast-food and pass idle time at home. Worldwide it is tried to make people aware of this important health issue and many things are being done to control weight personally or institutionally. Medical scientists and doctors are suggesting various types of methods of weight loss including proper exercise and weight loss diet plans. Some of them are actionable.
However, we are going to share some effective weight loss tips effective for everyone, no matter how older you are! Take a look at these natural weight loss tips so that you can lose weight at home
1. Wake up early in the morning.
Researchers say that early raisers make healthier diet plan than their night owl counterparts. So waking up early in the morning will help you lose overweight. Try to wake up early in the morning regularly, and make it a habit, early risers are happier and more productive.
2. Take a magic drink.
To make the magic drink, you need a glass of lukewarm water, two tablespoon lemon juice, and a teaspoon honey. Now, put the lemon juice and honey into a glass of lukewarm water. It is ready to drink. This drink will work to reduce your weight magically.
3. Never skip your breakfast.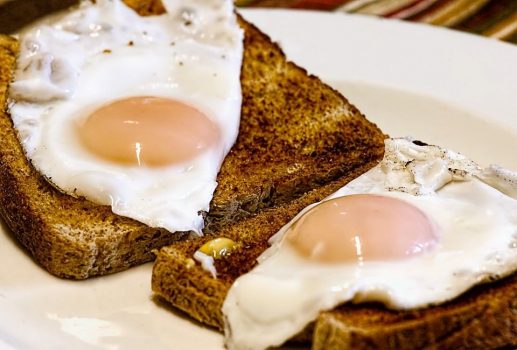 Skipping breakfast harmful and it does not help to reduce your weight. Rather than, try to consume nutritious low-calorie breakfast and drink a cup of green tea without sugar instead of coffee or milk tea. The antioxidant available in green tea will help you to burn fat. Also, you should eat a healthy breakfast to boost up energy.
4. Drink pure water.
Water is 100% free from calorie and it is truly effective to burn more calories. Researches admitted that drinking more water is beneficial for weight loss. It will help boost metabolism, cleanse your body from waste and leading you to drop extra weight. So, drinking more water will helps you losing extra weight.
5. Never skip regular meals.
Skipping meals is not a proper way to weight loss. Eat more than three times at least in a day and fewer than three times a day puts you at risk. But remember you should avoid overeating and try to consume some healthy and balanced diet. It will help with hunger management and weight loss faster. Taking meals regularly during day time works to burn calories faster.
6. Cut down sugar.
To reduce body weight, you should cut down extra sugar from your daily food routine. Avoiding sugar is one of the reliable ways to decrease body weight. Studies say that each teaspoon of sugar contains 16 calories, although this amount of calories is not too much if you take tea or coffee with sugar several times a day, it is alarming. Sugary drinks and foods contain a high amount of calories.
7. Skip the crash diet.
You can achieve so many things easily in a shortcut way but never accept a crash diet or any shortcut way to losing your weight. Perhaps so many people try to reduce weight by crash diet or consuming fewer calories but it is scientifically proved that a shortage of foods or low-quality meals is harmful to health. So, try to follow a long term process for perfectly losing weight.
8. Use a small plate.
Try to use a tiny plate, bowl when you take a meal. It will help to receive a small number of foods and thus fewer calories. Also, try to fill the plate with health-protective vitamins and nutritious foods.
9. Sleep enough.
Many types of research reveal that approximately 40-60% of adults sleep fewer than six to seven hours at night while health specialists suggest that adults should sleep at least seven to eight hours at night. Studies show that insufficient or poor sleep along a high amount of fatty food consumption is associated with increasing weight for both adults and children. Furthermore, the lack of sufficient rest can increase affinity for foods that contain high calories, carbs, and fat.
10. Regular exercise.
According to research by Harvard Medical School, a person of 185 pounds can burn 200 calories in 30 minutes of walking at 4 miles per hour (a pace of 15 minutes per mile). So adults who want to lose weight fast should do physical exercise regularly at least for 20-30 minutes. But many people do not try to understand the fact and like to go fully equipped gym for physical exercise.
11. Do huge physical activities.
If you don't like to exercise, you should increase your overall daily physical activities, i. e. makeover your home and do all the works by yourself. You can also involve yourself with gardening, cycling, swimming, etc. It will increase body movement as well as refresh your mind. Increasing physical activities will help your body to burn calories more efficiently.
12. Stop consuming junk food.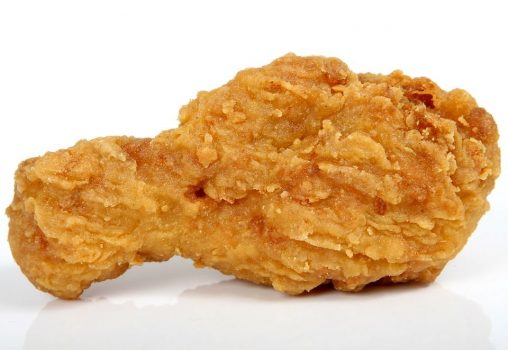 Consuming junk food affects your body badly. Most of us are fond of junk food and fast food. But it is one of the reasons to be failed to lose weight mission. So, for losing extra body weight, stop consuming junk foods.
13. Reduce stress.
Feeling stress is harmful to both mental and physical health. Stress can increase hunger and also weight. If you suffer from stress and tension, you can engage yourself with some extracurricular activities, such as yoga, meditation, gardening, reading books, etc. These activities will give you an opportunity of relaxing.
14. Consume protein.
People who consume rich quality of protein regularly, they are free from overweight. Add more protein in your everyday food list when you are trying to cut down overweight. Protein will be helpful to reach a weight loss goal.
15. Take the food slowly.
One of the easiest ways to lose weight is eating with slow motion. Fast eaters gain weight fast. Health specialists suggest taking food slowly. Slowly eating habit will boost weight reduction process removing unnecessary hormones.
All these actionable weight-reducing processes have practically experimented. Many overweight guys faced the challenge to kick out the weight and succeed. If you want to be free from extra fat and flesh, follow the above weight losing guideline.
Image Credit: Freepik &Pixabay