Website builders have made website building easy. If you fail to hire a costly web developer and you are uncomfortable to work with the second person, you should use website builder software. You will get relaxed and need not necessarily to contact developers and request their time.
A lot of actionable web builders are available on the market. All they are promising and good enough regarding speed and uptime. Resources, documentation, support, and forum are actionable they are offering. Most of them are the products of web hosting companies and they promise to provide the best customer experiences.
How we did not believe their dazzling offers and promises, rather we test most of these web builders building a simple website so that we can have an assumption of their performance.
Who will take web builders?
Web builders are the excellent solution to building website. They are easy to operate and accelerate digital marketing opportunities. But, it is a matter of sad that web builder is not for all. A small business website, eCommerce website, an online store that sells products or services, personal blog website, etc. should use right web builders. Web building software will provide them the flexibility to access the dashboard, operate the whole website, maximum security, fast speed, cheap in term of money, etc. and they must be satisfied to these web builders instead of using manual website operating system.
However, if you are already known to how to write markup language like HTML, CSS, etc. scripting language like JavaScript, jQuery, etc. programming language like PHP, Python, etc. the web builder is not for you. Again, if you think to create a giant social media website like Twitter, Facebook, LinkedIn, etc. these promising web builders are not right for you. Rather you should create your environment as you like.
How to choose the best web builder
Choosing the best website builder is very easy, just you should think about your necessity and concentrate on the features you want in your personal or business websites. Make a list of the features; sneak on competitors' websites to have an idea of what you may require in future business growth. You can consult with a web development company about how to choose web builder or Google it.
If you want to set up a successful e-commerce website, try to select drag and drop capable web builder. This facility is popular and easier for the users. Choose the web builder with the best user experience.
Web builder reviews
It is not a conventional review, but a discussion of the web builders available in the market doing a successful business. Most of these web builder is reliable to purchase, but as per the usage advantages, we are bringing forth one by one according to our grading. This in-depth discussion will help you buy the best web builder and run a successful business with more ease.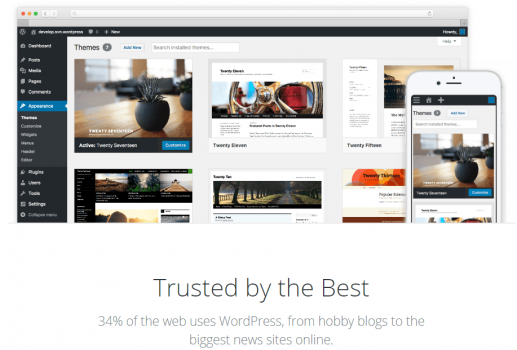 We just love WordPress web builder. Most of our websites are made with it and continuing with increasing flexibility. Though we have tried most of this array, it seems to us WordPress is the best web builder.
Don't just rely on our confession, check it out in the google, you must find WordPress is the most popular website building platform in the world. It is best because of its powerful features, scalability, easy user interface, free to use, rich documentation, and best control manually, tons of free themes & plug-in, drag & drop page builders, utmost security, multi-lingual website, competitive price, etc. You can create any website for any purpose.
Just you have to familiar with WordPress dashboard by yourself so that you can operate it. You will get regular updates of WordPress core files, plug-in, and take back up to avoid unwanted situations caused by Wordpress hackers.
2. Wix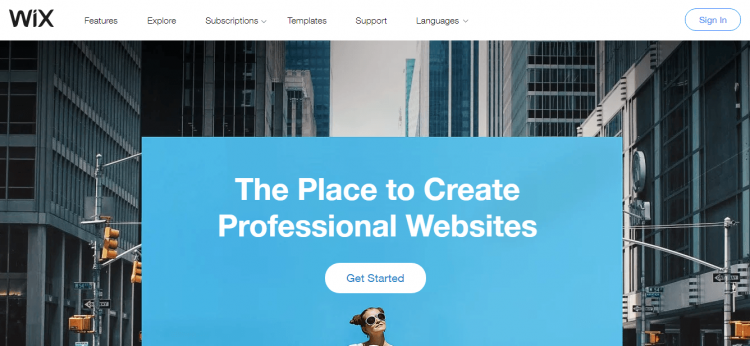 If you are a startup business person and want a small business website or personal website, you can choose Wix web builder for your first website. It is a highly secure and professional website building software with drag and drop advantage. To use this tool, you need not know even a line of code. It will offer you hundreds of Wix templates for eCommerce business websites or personal blogs. Wix is highly scalable and user-friendly. You can install it for any purpose. Wix pricing is reasonable for startup and Wix blog.
3. Shopify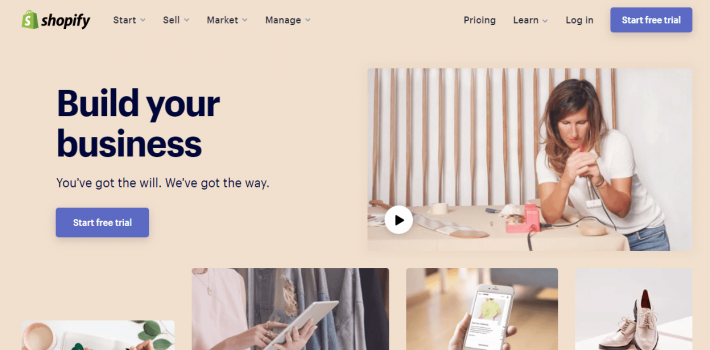 Shopify web builder is basically for the eCommerce website. It is a complete platform for successfully running eCommerce business because it is created keeping in mind the online business. So, all the eCommerce business facilities and features are available. Shopify is a free, but highly professional web tool. Utilizing this very tool, you can manage everything related to the eCommerce marketplace like managing orders, shipping, and secure payment system.
As a client, you will get prioritized while you need Shopify customer support 24/7 open. Your customers can use the Shopify app that will smoothen your entire business process.
4. BigCommerce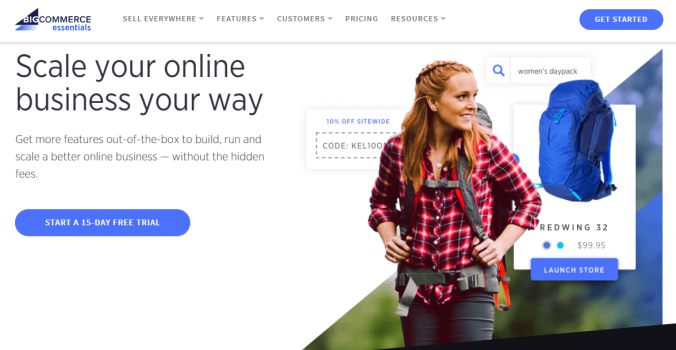 Bigcommerce is one of the most influential eCommerce website builders that are easy-to-run web platform. It is for those who are going to install a big eCommerce platform with a dream of greater profit with less hassle. Regarding security, website speed, update data, necessary support, actionable web tools, etc. you need not think too much. It is a fully hosted eCommerce solution with fast speed and flexibility.
You can take their hundreds of website templates. All these are customizable web templates with drag and drop advantage. It allows almost all the popular payment gateway to purchase Bigcommerce premium offers. Though the price of Bigcommerce web builder is higher, you will not be regretting, because almost the important eCommerce features are available on this platform. If you are confused, you can use 15 days free trial to check whether it is a perfect web builder for you.
Not only these four fantastic web builders, there are many other top-rated web builders, such as GoDaddy Website Builder, Gator by HostGator, Constant Contact Website Builder, Weebly, Squarespace, WordPress.com, BoldGrid, Ucraft, Site123, Jimdo.com, Webs.com, Web.com, Voog, 1&1 Ionos Website, Webnode, Duda, Strikingly, One.com, Webstarts, Homestead, IMCreator, Mozello, Simplesite, Yola, Doodlekit.com and the more. You can use one out of these fully capable web builders. You can take the free trial advantage to judge the quality of web builders. If you get enough support, then you can use one or take one web builder discussed above.