For 3rd Final Year Exam- 2020
Bacon's essays never fail to attract readers- Discuss.
Discuss Bacon's prose style.
Discuss Bacon as a philosopher/practical wisdom
Discuss Addison as the pioneer of the English novel.
Depict the 18th Century social pictures based on the 'Coverley Papers'.
Examine Addison as a social satirist.
Discuss Dr. Johnson's account of metaphysical poetry in The Life of Crowley.
Discuss Johnson's art of writing criticism and biography.
Discuss 'The Life of Crowley' as a literary Criticism.
Evaluate India Company based on Burke's 'Speech on the East India Bill'?
Discuss Burke's prose style.
Write on Burke's oratory skills.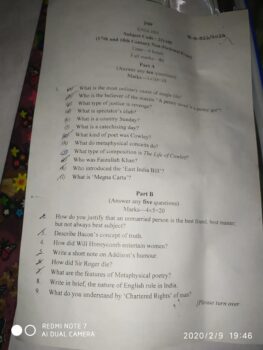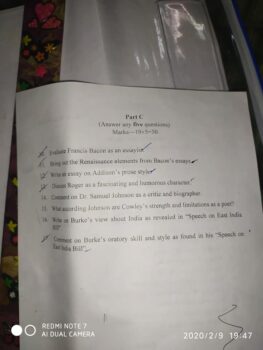 Watch:
Suggestion For 3rd Year- 2019 | 17th and 18th Century Non-Fictional Prose | বাংলা লেকচার