Video games have become an increasingly momentous sector of the entertainment industry since the 1980s. They are also a form of art, but sometimes it is a matter of dispute. Moreover, the most interactive graphic interface of video games now attracts people more than that of the last decades.
By increasing the market size of the gaming industry, many platforms are providing gaming services or developing applications (such as game console, arcade game, Pc game, and an online game, etc.) for people so that they can play and enjoy their leisure. But, now we are going to discuss with you the top 10 most popular video games that are available for Linux.
Dota 2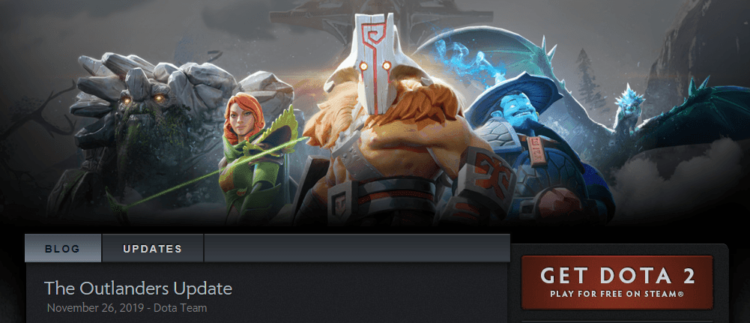 Dota 2 is a multiplayer online battle fighting role-playing game developed and published by Valve. The sequel of the game is Defense of the Ancients (DotA), which was the latest community-originated tactics for Warcraft III: Reign of Chaos and its expansion pack, The Frozen Throne. Two teams of five players fight against them, who all have unique abilities and differing styles of play. The winning team collects experience points and items for their heroes to successfully defeat the opposing team's heroes in player versus player combat.
The Infinite Possibilities of the game boasts an endless array—no two games are the same. No matter whether it's your 10th hour of play or 1,000th, there's always something new to discover.
InnerSpace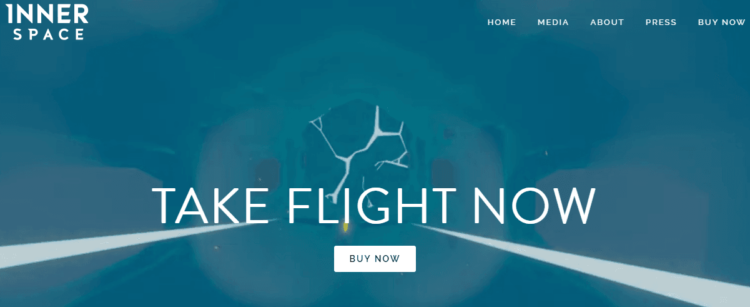 InnerSpace is a single roleplaying and adventure video game for Linux, Microsoft Windows, OS X, PlayStation 4, Nintendo Switch, and Xbox One. PolyKnight Games developed the game inspired by the character-driven narratives of Journey and Grow Home and also American video game company, Aspyr jointly published it on January 16, 2018.
By using the best tricks and the art of flight, you must help the Archaeologist recover the last secrets of the fading realm before they are lost forever. Through flying to the ancient skies and abandoned oceans, you would have to discover the world's inside and outside secrets.
Minecraft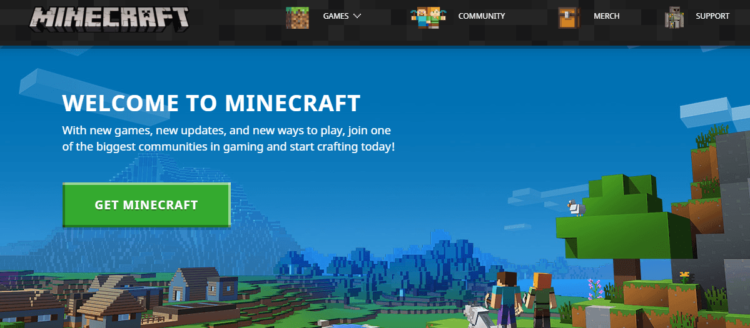 Minecraft is the best-selling sandbox video game developed by Markus Persson. The Swedish company named Mojang released the game in 2011, and then Microsoft purchased it in 2014.
Endless exploration, pixelated 3D world, massive gameplay server, survival mod, computer-controlled foes, and craft tools are the core features of the game. In Minecraft, players explore an intentionally blocky, extract raw materials, and will build structures or earthworks.
Team Fortress 2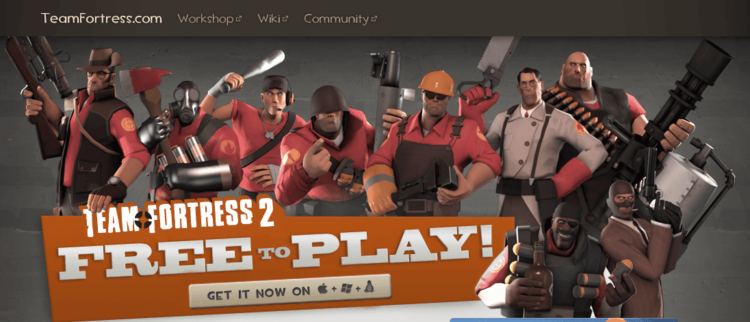 Team Fortress 2 (TF2) is a multiplayer first-person shooter game for Microsoft Windows, Xbox 360, PlayStation3, Mac OS X, and Linux. The game is both Single-player and multiplayer mode developed by Valve.
Nine distinct classes divided by two teams fight against them in a variety of game modes including capture the flag, and the king of the hill. No matter what your style and experience, you will go through a broad range of tactical abilities and personalities that will help you hone your skills of shooting.
The Battle for Wesnoth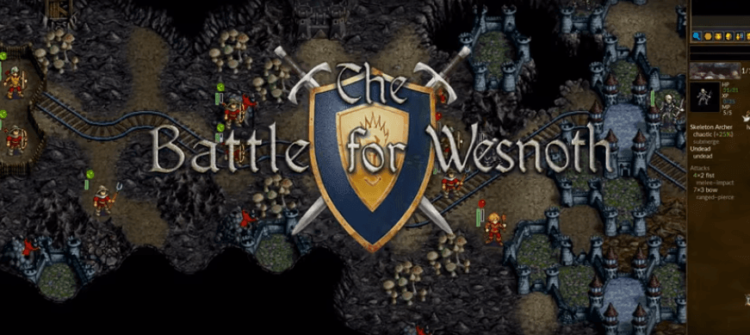 The Battle for Wesnoth is a turn-based strategy game with a high fantasy storyline. The video game is also free and open-source with both single-player and online/hot-seat multiplayer combat. David White, an Australian game developer, designed the gorgeous pixel art based game and first released it in June 2003.
Based on the Sega Genesis games Master of Monsters and Warsong, this game offers you many adventures to explore the world of Wesnoth. Through defending your kingdom against the ravaging hordes, reclaiming your rightful throne, and crafting the jewel of fire itself, you will discover yourself in an epic battle-field.
Rocket League
Rocket League is an arcade-style vehicular video game developed by Psyonix. This game is a physics-based car driving competition that still hits the time of the sports game community. The features such as Cross-Platform, Premium Rocket Pass, Competitive Playlists, In-Game Events, Limited Time Modes, and New Arenas has enriched sequel to the rocket league series game.
Including single and multiplayer mode, you can enjoy both locally and online game playing opportunities. Four players assigned to each of the two teams use rocket-powered vehicles to hit a ball into their opponent's goal and score points.
Ark: Survival Evolved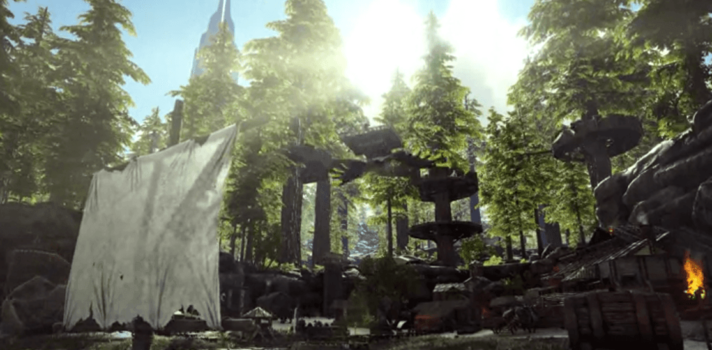 Ark: Survival Evolved is an action-thriller survival video game for PlayStation 4, Xbox One, Microsoft Windows, OS X, and Linux, with versions for Android, iOS. In the game, you will play the role of a naked-frozen-starved man or woman who survives on the shores of a mysterious island called ARK.
By using your skills and resources, you must tame the leviathan dinosaurs and other primal creatures to survive, dominate, and escape from your unwanted death. This game also has both single-player and multiplayer modes so that you can feel free at the time of playing. The Ark game has gone to a unique height due to its amazing features such as advanced technologies, improvised weapons, the health meter, open-world environment, and taming method, etc.
Borderlands 2
Borderland 2 is an action role-playing and first-person shooter video game developed by Gearbox Software and published by 2K Games. The game is now available for PlayStation 4, Xbox One, Windows, Linux, and also for Android.
In Borderland 2, a player goes through a series of adventures to find a new alien vault and liberate Pandora from the tyrannical Handsome Jack. Consisting of central quests and optional side-missions, the player will play the role of the treasure seekers on the planet Pandora. The game has a new visually stunning array of badass generated guns, shields, artifacts, grenades, and enemies, etc.
Mad Max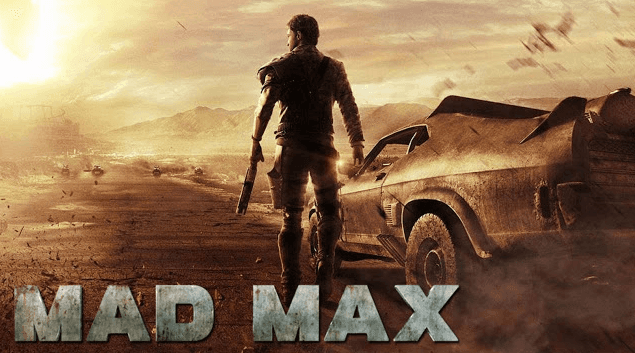 Mad Max is an action-adventure and vehicular combat video game developed by Avalanche Studios. This game narrates a comic story of a highway patrol officer-turned-survivalist Max Rockatansky. He turns into a battle with a gang of raiders, led by Scabrous Scrotus, the psychotic son of Immortan Joe and ruler of Gastown.
In Mad Max, players play the role of Max to fight against enemies by using weapons and armor upgrades on their car. After extreme fighting, you must reclaim his stolen interceptor from a deadly gang of marauders.
Civilization VI
Civilization VI is a turn-based strategy video 4X game series of the Sid Meier's Civilization. Similarly to previous installments, you have to build an empire and boost your city's development. It is a vital part of your strategy for success. You also need to unlock new Techs and Civics by using your knowledge of science and culture.
You will extend your power to dominate the world by deploying military troops, researching new technologies and cultural civics, engaging in trade and negotiations with other world leaders, etc.
Along with the Rise and Fall and Gathering Storm Expansion Bundle, the game takes you one more turn to win a Culture victory.
In conclusion, it is hard to select only 10th most popular video games among the thousands of games. As time goes on, new and more advanced games continue to come into the game industry. Yet some old games still hold in our minds.