Laura Nancy, a university student, has recently completed her graduation in English. She is going to attend a convocation program arranged by her university. Before attending the pomp, she is immensely upset and worried about an issue.
Last year, she presented at fresher's succession and took several photos. She wanted to keep those memories for the future. But, her computer was infected by a harmful virus three months later, and she lost all the necessary documents and photos. It was an unwanted accident that depressed her.
Now, at the last special moment of her varsity life, Nancy doesn't want to miss out the chance of securing any memories.
To help Nancy, we are here to share our knowledge about cloud storage and online file sharing websites so that she can be able to protect her files from crashing a thousand numbers of hackers and hazardous viruses.
Let's have a look at the list!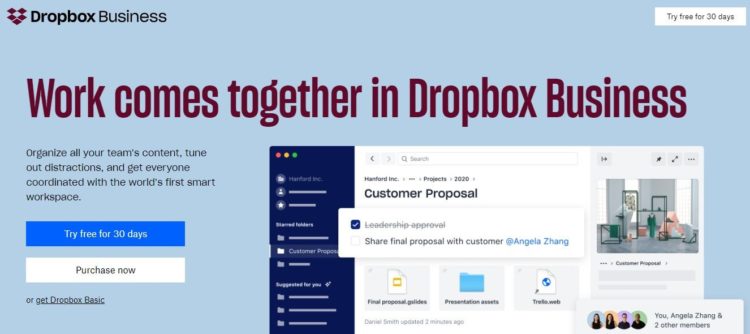 Dropbox is a file-sharing and storage service founded by MIT students Drew Houston and Arash Ferdowsi in 2007. They initially developed the Dropbox Company in San Francisco, California. Nowadays, it is the most valuable startups in the US and the world over $10 billion.
Dropbox offers users a free hosting opportunity up to 2 GB storage space, file synchronization, and folders sharing services across three devices. Moreover, the software is free for primary users. But, the paid user will get more storage and advanced features.
The last thing is that Dropbox also concerns about security and privacy issues too. To ensure world-class security, it has a five-star rating privacy protection system from the Electronic Frontier Foundation.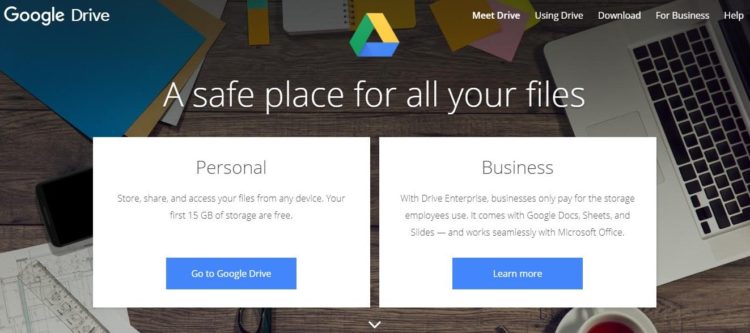 Google Drive is a protected place for your all files. It provides the first 15 GB free of storage to keep photos, stories, designs, drawings, recordings, videos, and more with a google account. The user can get access to his files from any smartphone, tablet, or computer by simply logging into the account.
The tech giant Google has developed and released the file storage service on April 24, 2012. It gives the user another taste of Google Docs, Google Sheets, and Google Slides in one platform. Inviting others to view, download, and collaborate any file will reduce your headache.
Though some users criticized Google Drive's privacy policy, Google has covered it wisely. Now, Google assures that it concerns all the rights of the user first.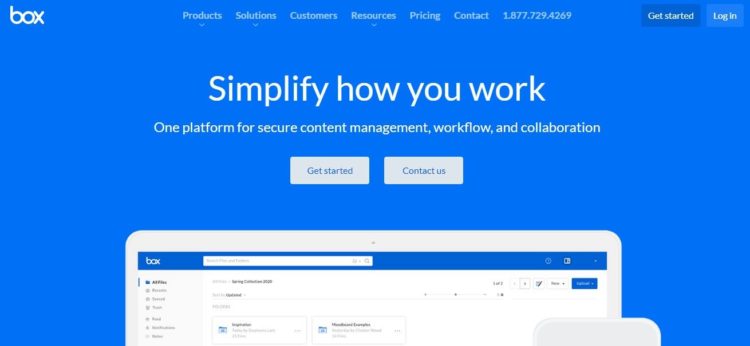 Box, Inc. is one of the best free cloud content management and file-sharing services headquartered in Redwood City, California. It was a college project developed by Aaron Levie when he was a student at the University of Southern California in 2004. Then after a year, Levie understood the market demand of the box and left college to run the company. He and Dylan Smith jointly started improving the box's services.
Box integrates with not only the Microsoft Office 365 and Google G Suite but also the other 1,400 best-of-breed apps. It brings a great collaboration that allows users to work in a digital workplace. Besides, it also gives you full control over access and sharing policies in your grab.
Now it's time to think about the price of the box. Primarily it offers 10 GB storage without any cost, but the file upload option is limited up to 250 MB.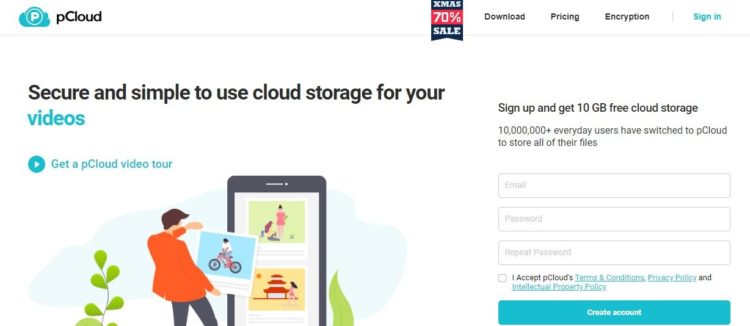 pCloud is the best secure encrypted cloud storage based in Switzerland. Now it has already over 8 million active users, and its growth rate is impressive.
pCloud offers 10 GB of free cloud storage solutions for individuals and businesses alike by creating a free account. Moreover, its top-level encryption system is the most authentic thing of the services. pCloud Cryptosystem of it will make sure the long-lasting file security of your private documents.
And the other good news about pCloud is that there are available plugins for Chrome, Firefox, and Opera browsers. It merges with Adobe Lightroom to give an extra opportunity for the designers. As a result, they can able to share and edit photos directly through the cloud.
MediaFire
MediaFire is also a top-level file sharing and online backup storage service. It opens a big door to handle all your files from anywhere and gives you a smart flow of work. In June 2006, Derek Labian and Tom Langridge founded the company. It gives you the flexibility to send and receive files with your friends, family, fans, colleagues, and clients.
MediaFire has more than 50 million trusted users over the world. And its powerful features are attracting more than 840 million people every month.
Besides, MediaFire is not just a cloud service but a great app that offers you up to 50GB of free space with unlimited bandwidth. Currently, it is available for mobile devices and desktop computer platforms.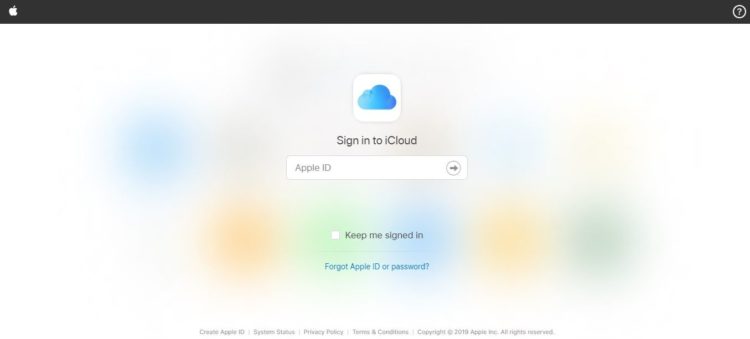 iCloud is a cloud storage service from Apple Inc. that secures your photos, videos, documents, and more. The company offers users an initial 5 GB storage for free with Apple id. But you can access your file not only from your Mac but also from your Windows too. It's no matter which devices or web browsers you use. iCloud will always on your side.
Now, iCloud has more new features that include iCloud Photo Library, iCalendar, HipChat, Microsoft Office, and so one. Its super-fast sync system is also a key-factor to challenge the global competitive markets of the cloud share.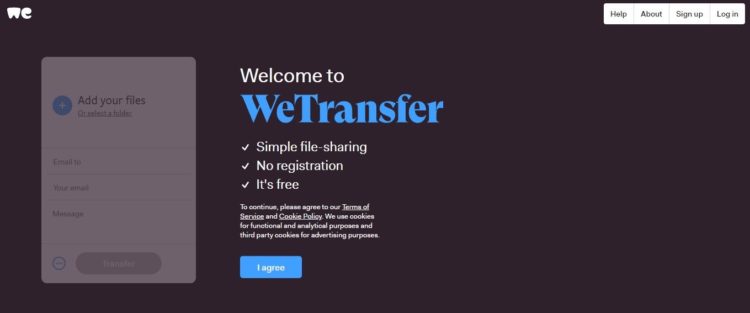 No registration!
Simple file-sharing!
It's free and industry standard!
WeTransfer is one of the best file-sharing services for the person who doesn't like to take the hassle of registration. Without any costs, it allows you to send your data and keep it on their clouds up to 20 GB. It is the only platform that permits you to send large files at a glance.
However, WeTransfer Company is still trying to keep its services simple since 2009. It pushes your innovative ideas to future businesses through its creative tools.

MEGA offers the user 50 GB of free storage as a gift for creating an account. The amount of storage is unconditionally rare than other cloud services. The genuine simple UI interface spreads its popularity to the top, and 163 million people have already used the services.
MEGA is an open-source sync cloud storage and file sharing service licensed by MEGA Limited Company. The company has its own redundant server that controls the smart key-encrypted security and secures all documents from hackers including the providers too.
Though MEGA is primarily web-based, it's now released mobile apps to get rid of the hassle of uploading files from anywhere. So, why late! Start sharing, connecting, and communicating securely with MEGA is the promises to the users.
Microsoft One
OneDrive is a cloud storage and synchronization service developed by the tech giant Microsoft in August 2007. It allows users to save files and photos, accesses it from anywhere through any devices, shares just a link to invite your friends, and so one. Though it offers 5 GB of storage for free, premium users will get more in collaboration with Office 365.
Including real-time and fast working experience, untethered mobility through its mobile app, relentless security for your files, and file recovery are also the powerful features of the OneDrive. It integrates your day-to-day activities and innovation.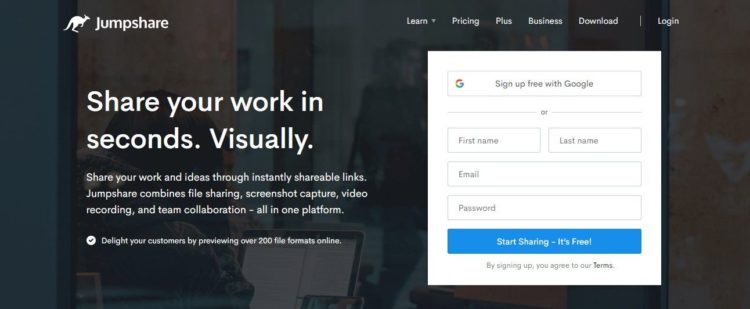 Integrating with hundreds of apps, Jumpshare is trying to ensure your works faster ever. It is a file sharing service instantly from various devices such as PC, Mac, and Smartphones' browsers. Though it's freemium for individuals' uses up to 2 GB of space, the bandwidth is limited.
Everything you need to breathe on the cloud, Jumpshare is here beside you. It offers real-time sharing and tracking files, advance controls of your account, military-grade security, flexible working interface, etc. so that you can get everything in one place.
And another point of Jumpshare is, it allows users to upload and maintain file as a guest.
There are many other cloud storage and file-sharing services in the market that we are not covering in this content, but we can assure that these are the best companies you can use for your need.