Are you looking for a list of women gym in Miami? Not all gyms work for woman solely though there are a good number of quality gyms that has special facilities for the woman. Let's be honest that gyms are boring. But some gyms have come with unique ideas and facilities to lead you towards your fitness goal and a healthy lifestyle.
Here, check out the list of the best 15 gyms for women in Miami. I have included some of their key facilities. For more information, check out the website links.
1. Barry's
Barry's deserves to be the number 1 in the list of women gym because of its numerous facilities that help in reaching the fitness goal and improving overall health. It is genuinely a game-changer in the world of women's health care.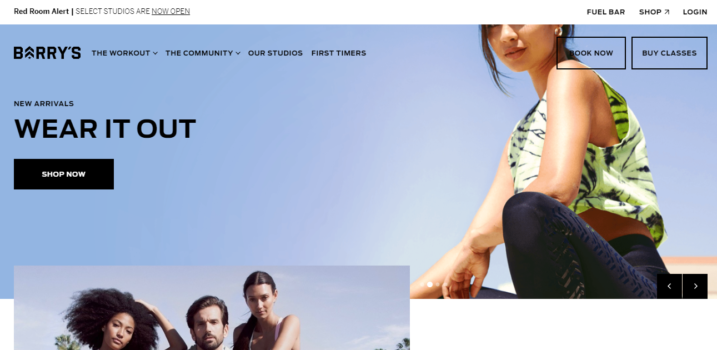 Facilities:
High-intensity interval training
Specially designed playlist to boost up the energy level and mood
Sustainable muscle building training
Full body exercise, arms, and abs, chest and back exercises are nicely scheduled on different days
Ensure to increase the metabolic rate of 15%
Special care for the new members- instructor to monitor more intensively and design your workout plan
Red light workout facility to ensure more stamina and more energetic performance.
Address:
1835 Purdy Ave, Miami Beach, FL 33139
Email: [email protected] ||| Website: https://www.barrys.com/
2. Vixen workout
Vixen Workout fully disapproves the idea "gym is boring". If you don't like the old school gyms, this is the one for you. It is a dance fitness brand focusing on the physical and mental wellness of a woman. It is a total package of woman's healthcare.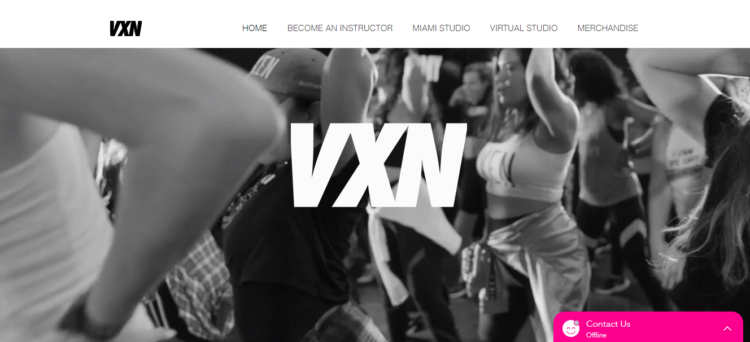 Facilities:
A workout designed in a dance format
Targets specific fitness goals
Flexibility improvement
Cardiorespiratory endurance
Works for mental health improvement
Helps in creating a mind-body connection
Well-trained instructors
Special care for the newcomers
Address:
547 NW 28 street, Miami, FL 33127
Email: [email protected] ||| Website: https://www.vixenworkout.com/
3. Anatomy
Anatomy is a healthcare center that has the collaboration of fitness, sports science, and nightlife veterans. They will offer you holistic healthcare in all aspects of life. Here, you will sweat, enhance, and recover from within sustainably. Besides, it works as a woman's health specialist.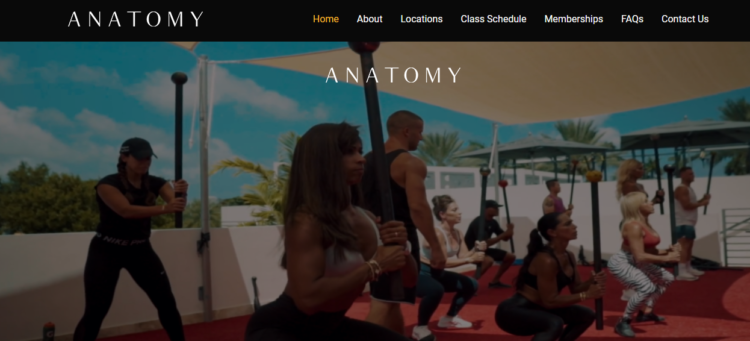 Facilities:
Group class for a fitness check
Works for enhancing the mental wellness
Thermotherapy and cold therapy facility
Personal training program to hit the optimum level of fitness
Pilates under supervision
Mobile vitamin infusion service
Takes care of stress management
Professional trainers for all kinds of help
Special care for woman's health
Address:
1220 20th Street, Miami Beach, FL 33139
Email: [email protected] ||| Website: https://anatomyfitness.com/
4. Pure Barre
If you're looking for a gym that will take care of your overall health and make you more focused on fitness, Pure Barre is surely what you need. They will examine your capability then provide you with instructions based on that. They will make your fitness journey much easier and under professional guidance.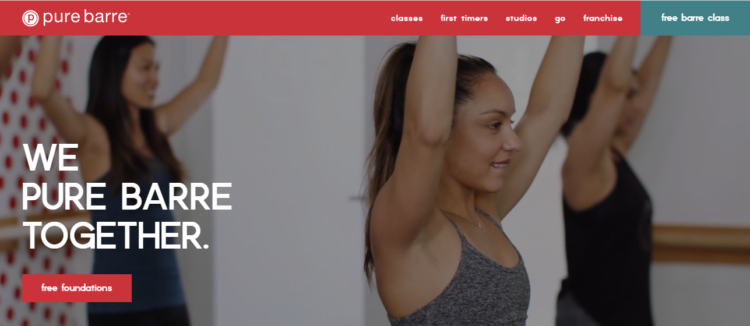 Facilities:
Low impact high-intensity movements for toning the body
A workout designed for increased flexibility and strength.
Effective cardio exercises
Specially designed muscle building for woman body
Metabolism-boosting workshop
Specially designed group class for new members
Follows classic exercise patterns for sure-success
Highly trained teachers to ensure the best outcome
Address:
205 Altara Avenue, Miami FL 33146
Email: [email protected] ||| Website: https://www.purebarre.com/
5. Legacy Fit
Legacy Fit aptly claims them more than any gym for its unique services. It has gone beyond the limitation of exercise and gym. They are to give you a new experience in overall health, fitness, and workout. They have already trained thousands of professional athletes. Legacy Fit provides a guideline for a new way of life with fitness and good health.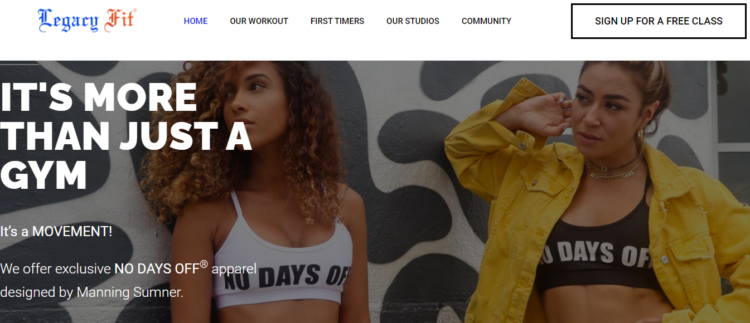 Facilities:
P.I.T Partner Interval Training to increase speed, power, and endurance
HIIT for elevating metabolism and burning calories
Increases motivation and accountability to make more focused on the goal
Brings variation to beat monotony and boredom
Sustainable muscle building and fat burning
Arm, back, abs workout specially designed for the woman
Takes more care for the new members
Qualified trainers for guidelines
Address:
77 NE 24th ST, Miami, FL 3313
Phone: (305) 799-085 ||| Website: https://legacyfit.com/
6. Soul cycle
The Soul cycle is to change your workout views. It is not a traditional gym but an indoor cycling center that will work on your body, mind, and soul. Their mission is to bring "Soul" to the people. They have created a unique fitness routine for their riders to change their lives holistically.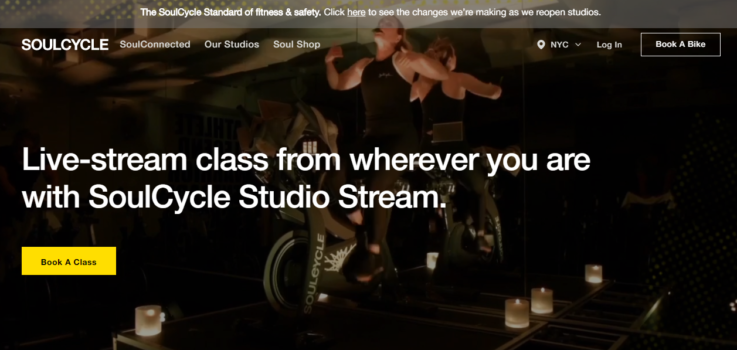 Facilities:
Specially designed cycles for exercise focusing on different goals
Cardio exercises
Classrooms decorated as a dance class with lights and music
Arms exercise and restorative stretches
Hip and chest exercise
Core exercises
Resistance knob to increase the intensity
Group classes where no one is allowed to be inactive
Outdoor studio
Professional instructors to inspiring and guidelines.
Address:
25 SW 9th Street, Miami, FL 33131
Email: [email protected] ||| Website: https://www.soul-cycle.com/
7. ERA Fit
Era fit is a personal gym training center in Miami. They support and guide you in the way of fitness goal. It is tailor-made to your journey with customized plans and instructions. A personal trainer can effectively change your body fitness and strength that is no less than any traditional gym.
Facilities:
Nutrition guide
Customized training plan based on current body type and strength level
Stretching workout
Customized supplementations
Cares the desired goal and target
Highly trained personal trainers supervise and guide towards the goal
Suitable for all age groups and gender.
Highly trained instructors
Address:
51 North East, 24 Street, Miami FL 33137
Contact: (630) 865-5772 ||| Website: https://erafit.com/
8. DoortoDoor Fitness
DoortoDoor Fitness is an ACE certified mobile gym center. They will not let you make any excuse to bunk your gym classes. If you join there, the gym van will come to your doorstep maintaining the schedule. It is a complete health care service as nutrition and food habit is also their concern.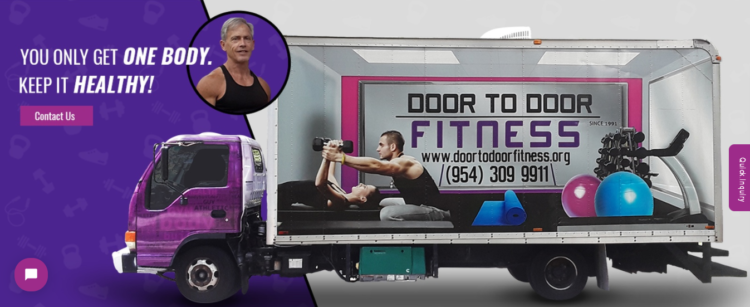 Facility:
Home service available
Highly trained personal instructors
Nutrition counseling
Strength and resistance training
Cardio and aerobic equipment
Customized workout plan for the clients
High-quality types of equipment to ensure a safe workout
Personal schedule based session
Trainers are qualified and experienced
Address:
2806 N 46th Avenue
Apt D242
Hollywood Florida 33021
Email: [email protected] ||| Website: www.doortodoorfitness.org
9. Flex Appeal Miami
Flex Appeal Miami is a fitness training center that welcomes people from all walks of life committed to improve their health and try to take their fitness into the next level. Their instructor team helps a person who wants to lose a few lbs as well as an athlete who works for his competitive goals. They provide special facilities for the woman in their fitness journey and overall health.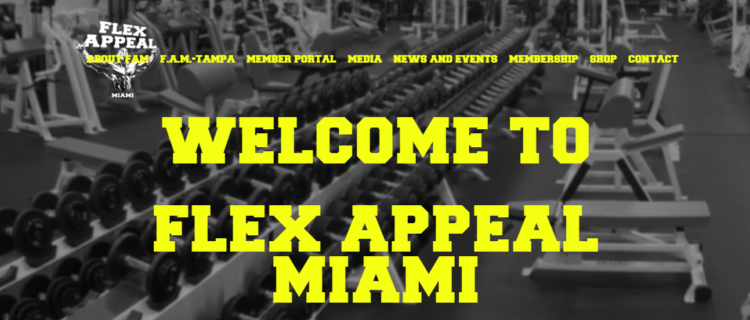 Facilities:
Improvement in health, fitness, and physique
Customized workout plan for woman, athletes, and normal body
Helps to achieve Personal, professional, and competitive goals in the fitness journey
Well organized workout station with lots of instruments
Targets the whole body as well as a specific portion as per the preference of the client
Special facilities for woman and newcomers
Certified instructors for all kinds of supervision
Address:
12814 Southwest 122ND Avenue, MIAMI, FL
Email: [email protected] ||| Website: www.flexappealmiami.com
10. The Ride Element
Ride Element is an indoor cycling center that works for the holistic goodness to bring into your body and mind. Energy, passion, music and community are the four elements they combine to reach the goal of fitness. They claim to be vibrant as well as supportive to make your journey easier and enjoyable.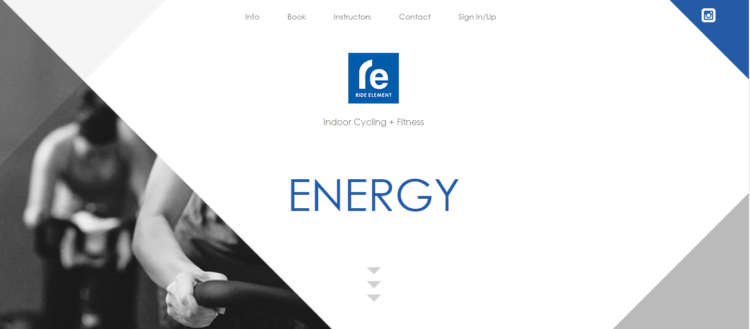 Facilities:
Efficient calorie burner
Muscle tone increasing
Low impact activity
Cardio vascular health improvement
Specially designed cycles for different stages of strength and goal
Proper form and technique based special classes for the beginners
Reputed instructors to observe and guide
Address:
3496 NE 12th Ave, Fort Lauderdale, FL 33334
Email: [email protected] ||| Website: https://www.therideelement.com
11. Element Aqua
How much fun you can imagine in a gym? In Element Aqua, your imagination will stop. It is an indoor fitness training center designed as aquatic training. Water is an ancient healing element and has numerous health benefits. It is a unique idea to combine it with the modern-day gym concept. It takes equal care of body and mind by their unique facilities.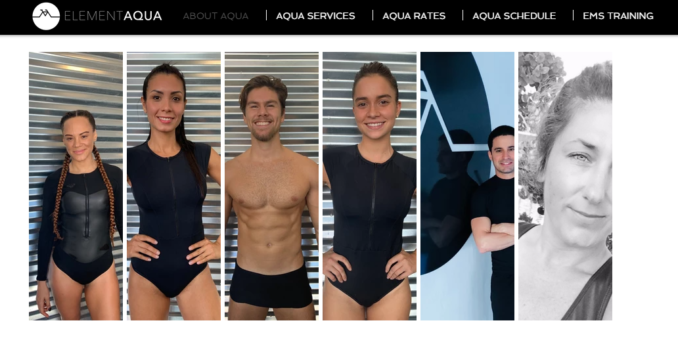 Facilities:
Reduces stress and anxiety
Reduces joint pain
Works on the cardiovascular system
Waist workout
Muscle workout
Increases endurance and circulation
Ensures cleanliness in the pool
Experienced trainers and instructors
Address:
6200 NE 4th Ct., Miami, FL 33138
Email: [email protected] ||| Website: https://www.elementaqua.com
12. Body and Soul
Body and soul is a gym center that takes care of body and soul both. They provide customized fitness training as well as group classes for better motivation and focus. They help you to dive slowly into a healthier active lifestyle and stay focused sustainably.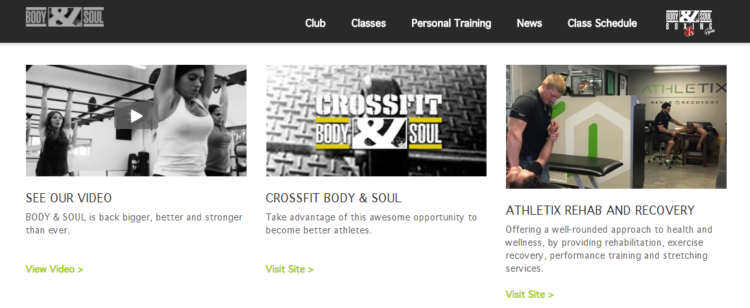 Facilities:
55 group fitness class per week
Dance, Sculpt, Stretch, Ryde, and many more
A customized program according to the client's body and fitness type
New and updated gym tools like kettlebells, medicine balls, pillboxes, etc.
Expert trainers for group classes
Personal trainer facility available
Trains for competitions as well as solely health issue
Cross fit training for the woman
Address:
3183 SW 38th Ct., Miami, FL 33146
Phone: 305-441-2348 ||| Website: http://bodyandsoulmiami.com
13. Precision personal Training
Precision personal training is a fitness center with experienced and knowledgeable trainers as well as several good facilities. They focus on the client's requirements and ability first then provide guidelines and workout plans. Working in a friendly environment like Precision Personal Training boosts up motivation and ensures better focus on the goal.

Facilities:
One on one private training
Semi-private training for the woman
Small group training
Fitness facilities for kids
Helps to prepare for competition
Online workout
Nutrition guidelines
Pilates
Pro physical therapy
Latest types of equipment and professional trainers
Address:
8861 SW 132nd St, Miami, FL 33176
Email: [email protected]
Website: https://www.precisionpersonaltraining.com/
14. Sweat 440
Sweat 440 is a convenient gym and fitness station that is designed to work out within 40 minutes. So you do not need to spend a lot of time on a gym schedule. They are trying to change the way people think about a gym through their unique and innovative conceptions and way of working.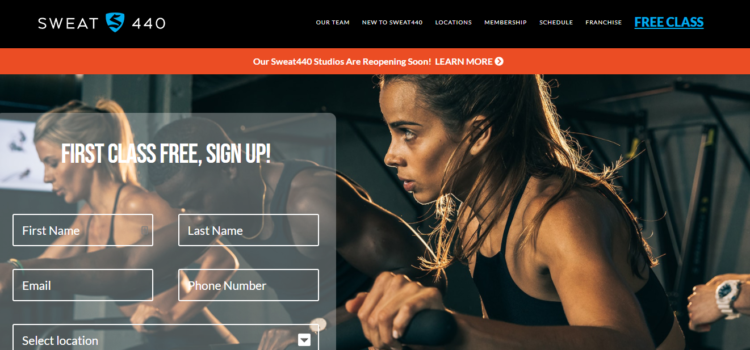 Facilities:
High-intensity interval training
Cross-training classes
Strength training
Fat burning workout
Metabolism-boosting
Latest types of equipment like rowers, assault bikes, sleds, battle ropes, etc
Suitable for beginners as well as athletes
Special facilities for beginners
Address:
1916 Bay Rd., Miami Beach FL, 33139
Email: [email protected] ||| Website: https://sweat440.com
15. Figurella
Figurella can be said a complete health specialist of women because of its multi-functional facilities. They deal with not only the body but also the nutritional fact of your daily diet. So joining here can change your life holistically.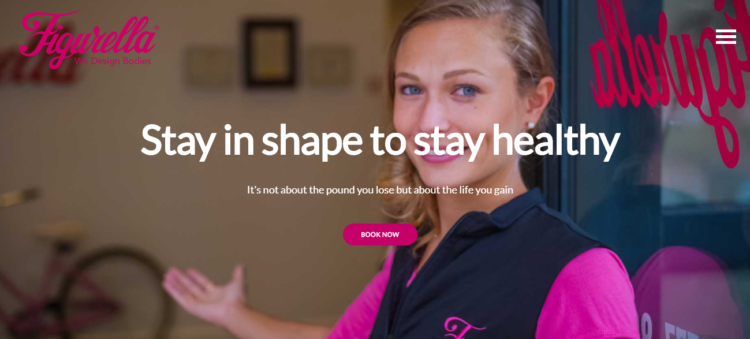 Facilities:
3o minute workout for fat burning
Thermogenic bubble workout
Reduces extra inches of body 
Oxygen bath for detoxing
Nutrition tips 
Helps losing weight
Maintaining a good figure
Guides to a healthier lifestyle
body-toning workout
Metabolism-boosting
Lymphatic treatments
Highly professional trainers for all support
Address:
1920 Meridian Avenue 2nd Floor, Miami Beach
Email: [email protected] ||| Website: https://figurellausa.com
However, if you are searching for a suitable gym center for you, just head over these 15 best gyms for women health, and find your one.