To launch any website, you need a domain and hosting.
Domain is the name of your website. And hosting is a place where your websites' files will have kept on the web.
Now let's have a look at how you can buy a domain and buy a hosting.
To purchase a top-level domain, I'm going to the website of the Namecheap domain and hosting service provider.
Head over their home page. You will get a search field. Enter a domain name that you want to buy.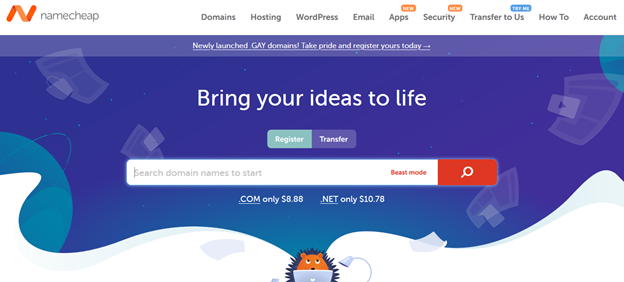 For the test, I have entered a domain name. and see the result in the below image.
If you think, the shown price is affordable, you just click on the 'Add to Cart' option. And now check the cart.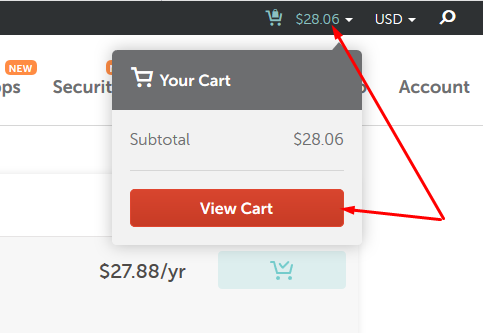 View the Cart option and check if everything is ok, click on the "Confirm Order" button. If you have a promo code, add the code. It will lessen your total cost.
Now you may ask how to get the Namecheap promo code. I just want to say that contact with their customer support through the 'Live chat' option. They will give you a code and that is a promo code.

Once you click on the 'Confirm Order', the Namecheap login form will appear. If you have already a Namecheap account, just log in. if you don't have an account, then click on the Sign-up button and create an account in Namecheap filling the information fields.
When you will log into your account, you will get the Namecheap payment option. Add your master card credentials and pay for your domain.
To be completed all these steps, sometime it may take up to 24 hours. Don't worry about it.
If you are new to buy a domain and hosting and if you get patched and cannot understand what to do, just contact Namecheap by live chat. Their cordial customer support team will help you fast.
Now check your email inbox. Namecheap has sent you multiple emails where you will get detail buying information and cPanel details.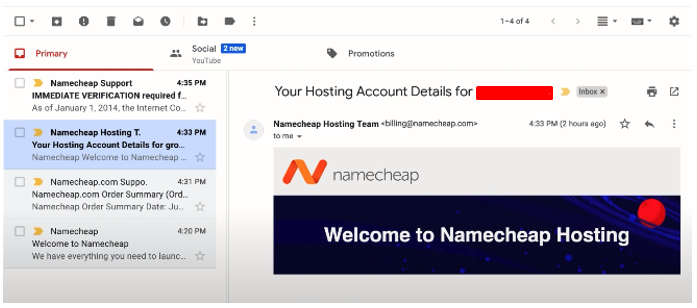 In the same way, you can buy a hosting from Namecheap, the best web hosting company.