Jane McGonigal, a game designer and also an author, is trying to convince people to grow positive attitudes about playing games. In 2006, she started working in the game industry and developed several games.
A game is an opportunity to focus our energy, with relentless optimism, at something we're good at (or getting better at) and enjoy. In other words, gameplay is the direct emotional opposite of depression.

Jane McGonigal
As a game developer, she always faces the most common questions not only from the media people but also from the audience, why people are spending time to play games. To answer the question, she started researching the topic and wrote two books based on the result. Here is the given above quote is from her first book so that a positive change begins to flow.
Take a look at our recently released blogs on gaming.
However, you have already noticed that I have deviated a little from today's topic. So, ignore my rubbish talks. Here I am going to present a brief about the top 10th most popular Video games for your smartphone.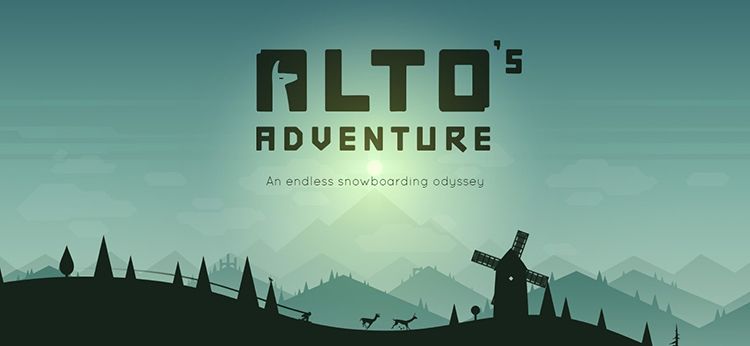 Alto's Adventure is a high-speed-endless-snowboarding mobile game that is cool and full of relaxing. Alto and his friends are going to rescue fugitive llamas, grind rooftops, and also pass-through the horrific deep fissure across the beautiful alpine hills as it is Alto's Adventure. It seems that the above line tells the whole story of Alto's Odyssey, but it's an ice-breaking point only. The rest is still uncovered.
Fully dynamic real-world snowboarding with 180 handcrafted goals, one-touch control system, and multiple backflips demand your attention that never let you go out.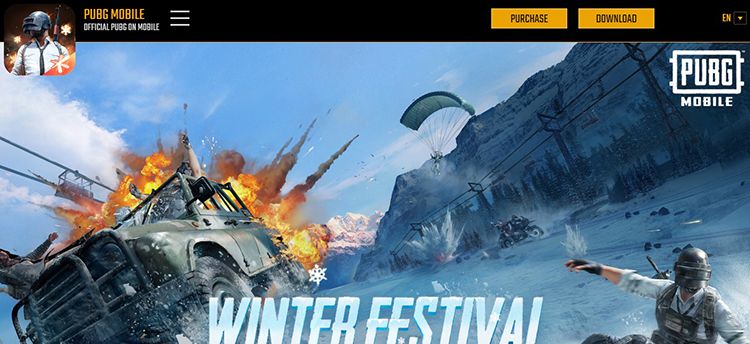 Install it on your smartphone, create your squad of up to four friends, ensure the best team effort, and survive until defeat the opponents. Not to be confused, I am talking about the best awarded mobile game. PlayerUnknown Battlegrounds (PUBG) is a survival shooter game in genres. It will drop you on the most competitive battlefield of the other 99 players and let you learn how tough to live with the fallout.
PUBG Mobile offers the most intense and incredibly addicting action based game. The game also provides not only First-Person Shooter (FPS) but also Third-Person Shooter (TPS) mode that includes epic storyline, massive battle maps, 4v4 Team Deathmatch mode, and so on. In other words, PUBG is absolutely remarkable.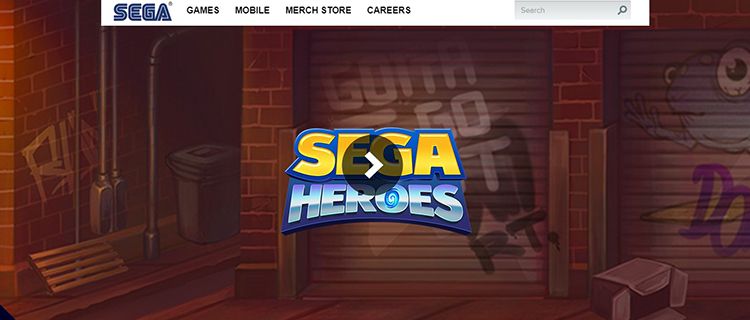 If you're an old school Sega fan, Sega Heroes is an immeasurable flavor to take a new test of the game. It is an RPG puzzle game with unlimited Sega characters like Sonic, Tails, Blaze Fielding and AiAi. Match 3 puzzles unleash new attacks and battle against bad guys, Sega Heroes is a multiplayer mode game.
So, go on an adventure, defeat Sega villains and win combat throughout the Sega history.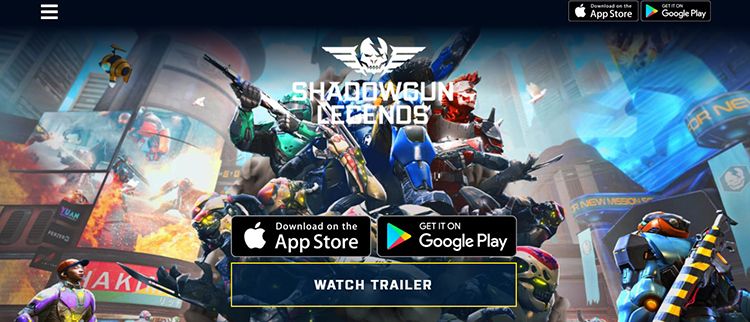 Shadowgun Legends is an epic storyline based shooter game for mobile. In the story of Shsdowgun Legends, humanity is now in crisis because of a deadly alien invader. At the last line of the game, you use the most powerful Shadowguns, train up the legendary warriors, and show your power to the diverse planet.
Shadowgun Legends offers you real-time multiplayer PvP game mode for the best experience ever in the history of the shooting game. High-End Graphics, Unique Reward System, 60+ Unique Armor Sets, and 700+ Fully Customizable Weapons, etc. will enrich your strength and help you to achieve great fame.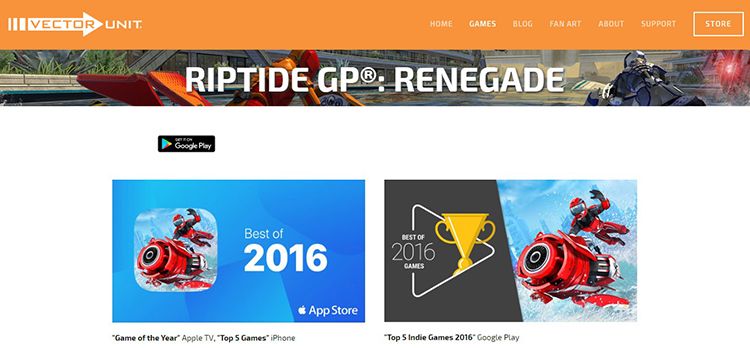 Riptide GP: Renegade is one of those bike riding games that you ever played before. By the combination of high graphics, advanced hydro-jet racing bike, interactive environment, and so more, Riptide GP offers you to reclaim your former glory of the racing history.
In this game, you will control a hydro jet bike, perform death-defying stunts over breathtaking waterways, and also cross out the other dynamic obstacles. Then test your skills through competing against unlimited online former champion and hold the top rank of the leaderboard. Frankly, Riptide GP: Renegade is an awesome action thrill-ride game for the new generation.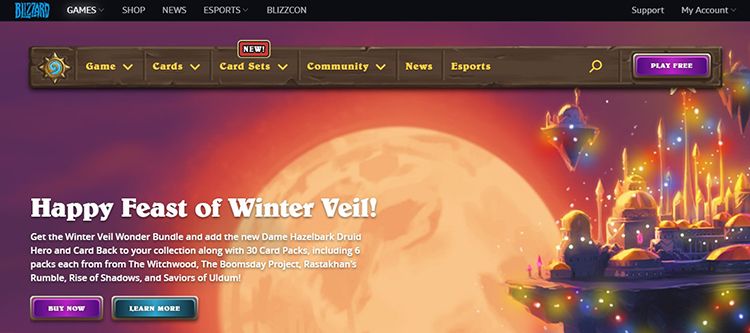 "Everyone is hanging out and having fun, kind of a big party," says Mike Donais, Senior Designer on Hearthstone. "So we find the right mix of charming. It's really the flavor that is the most important. With the art, the sound, the lines they say, all that has to come together to really lift the card in the way that really makes Hearthstone."
Mike Donais tells the truth, Hearthstone is fun to play. There are very few games that push all the other games aside Hearthstone is one of them since the first day of its release. It offers the best experience of the physical card game and also the World of Warcraft.
Play as a powerful knight, unleash the dinosaurs by spending points, discover the hidden weapons, and defeat your enemies for taking control over the battlefields of Azeroth. It has both single and multiplayer modes for various platforms such as PC, iOS, and Android. So, enjoy the deceptively simple game for insanely fun.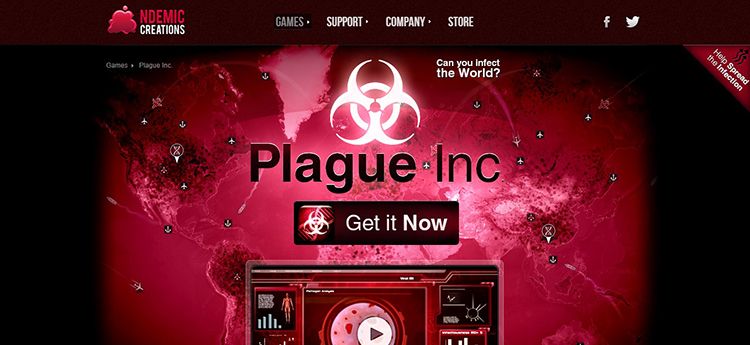 Plague Inc. is one of my favorite games that I love the game from the day when I first checked out it. Before I talk about the game, I want to call up a tragic character named Dr. Faustus playwright by Christopher Marlowe. In this playwright, Dr. Faustus was a German scholar, but he left his reputed profession to be the master of black magic and also to be an emperor of the world by his life.
I think that the concept of Plague Inc. is more like Dr. Faustus. In this game, you act as a devil who will be a cause of the death of human history. You will create deadly viruses, spread it over the world, and continuously modify its power through lab experiments. Its unique high strategy and terrifyingly realistic simulation must tear your attention.
After the successfully done of Pumped BMX 2, Pumped BMX 3 is on the market with more tough challenges. It is a bike basically sport bicycle racing and stunning game over the foothills to woods to mountains and the wetlands. You hold down the pump button to speed up your bike, then use the left joystick to get on the air, and spin buttons to control your stunts.
Besides, Pumped BMX 3 has astounding features such as 60 levels with over 720 challenges, 15 of the world's top BMX dirt jumpers, and 24 legit tricks for stylish stunts than the previous series of the game.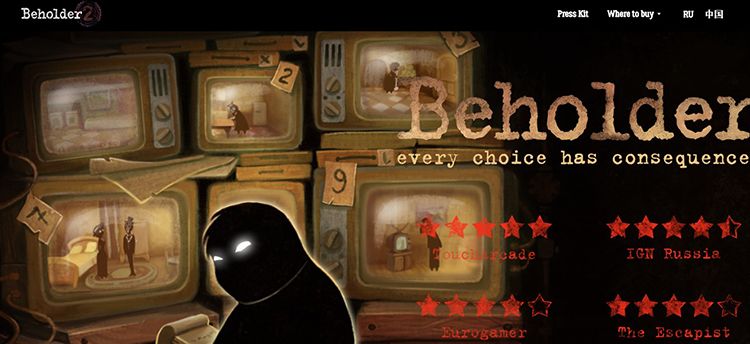 If you wish you will work for the government as a spy on the landlord in a totalitarian state, Beholder allows you to look over and help people to get better services. On the following secret projects, you must follow the government's rules quite literally and take an intense risk in every step. You will choose all actions based on the demand that has consequences and unfold the story.
However, Beholder deserves a great-heart for the story "Blissful Sleep" that has included in the latest updates of the game!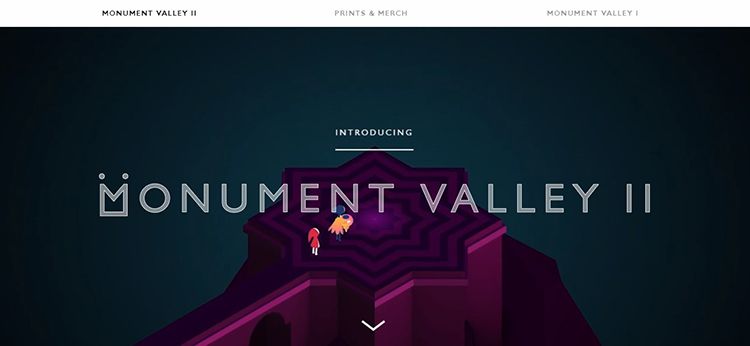 Monument Valley is an illusory puzzle game developed and published by Ustwo Studio Ltd. It's a lovely, deeply rewarded, and strange taste of the experience that explores a mysterious mission in Monument Valley.
In this game, you will command a tiny Princess named Ida, who will uncover hidden paths, reveal the optical illusions, and avoid the hype of the enigmatic Crow People. Including manipulated musical sounds, stunning 3D environment, and eight new chapters of adventure, Monument Valley is incredible.
In ending this, I would like to say that play games for fun and refreshment. Don't take seriously the steps, incidents, and challenges that are shown in these games. Don't try to do the risky stuff at home. Remember, games are virtual, let them stay in the virtual world. Never try to blend with the real world.